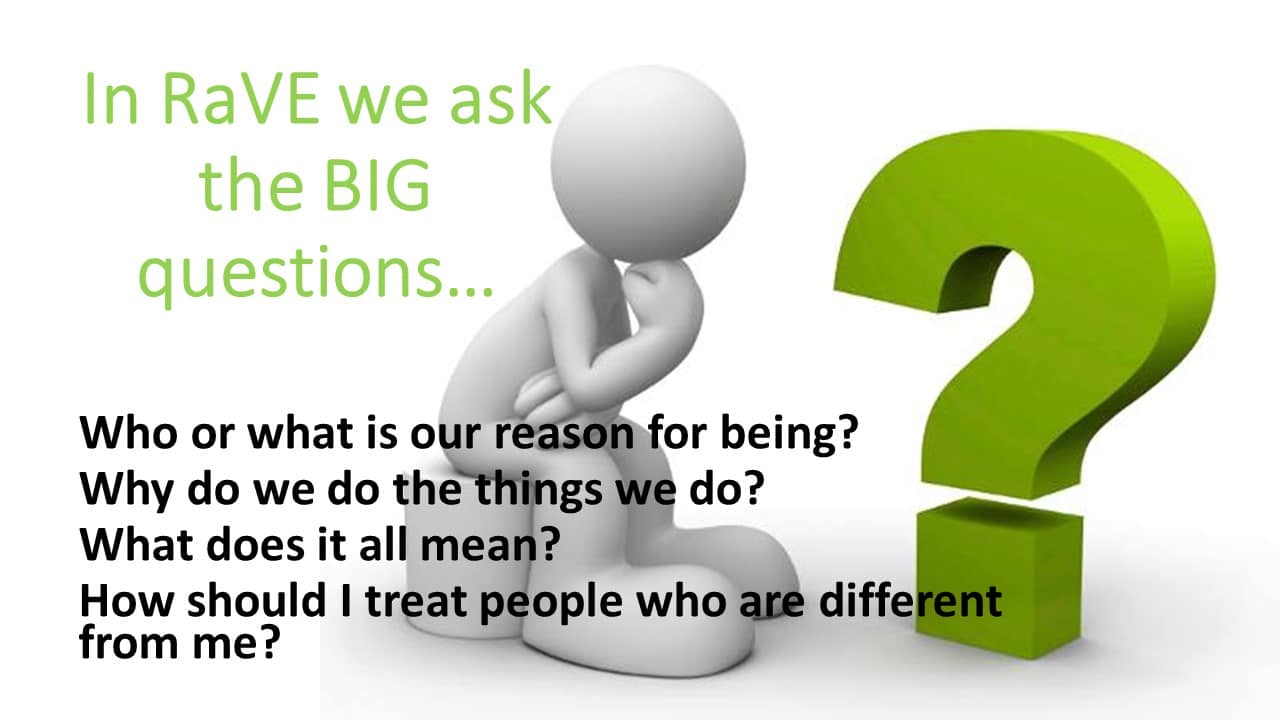 From the time of Aristotle to the present-day, philosophers and theologians have wrestled with questions of ultimate importance:
"What is the point of life?"
"What is the good life and how do I lead it?"
"What does it mean to be a human being?"
Modern psychology reinforces the notion that these questions of purpose and significance are still fundamental to human wellbeing. We talk about "the good life" as being "a morally praiseworthy life … a life devoted to the common good".
And so, for example, year 10 RaVE students this term have been wrestling with the question of how tolerance and inclusion are best worked out in an increasingly diverse, pluralistic society. In year 11, RaVE students have spent the semester considering a range of ethical frameworks and how these may be used in response to complex ethical dilemmas in the modern world. Throughout the School, RaVE classes are often the context in which we discuss the importance of making the virtues found in the St Paul's Character Framework (compassion & kindness; generosity; honesty & integrity; patience, perseverance & resilience; diligence; loyalty & faithfulness; humility & servant-heartedness; courage; respect; self-control) integral parts of our lives.
I often tell my classes "RaVE is the most important subject of all". They think I'm joking, but I'm not.
Kind Regards,
Nigel Grant