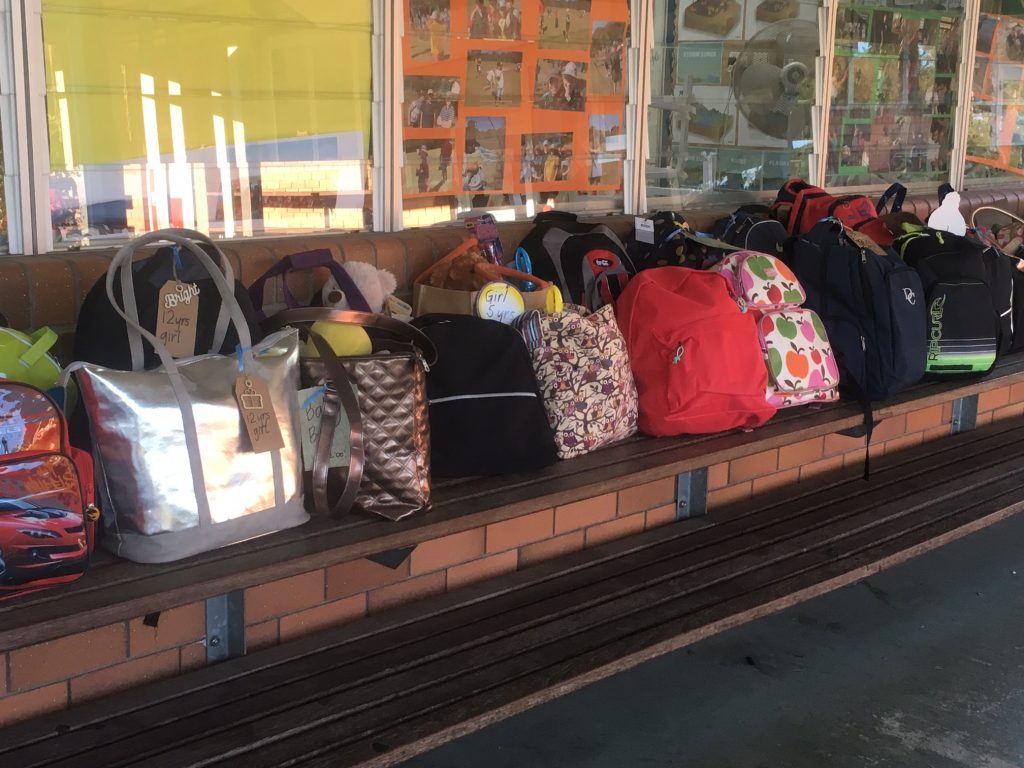 Year 5s community focused
This term our Year 5s brainstormed ways they could help the local community. They decided on a couple of ideas that would be achievable and would also enable the whole Junior School community to get involved.
These are the collection of bags that the year 5s have put together for the Micah Project here in Brisbane. Through the generous donations of the Junior School families, this week 32 completed backpacks and bags were collected. These bags will be distributed to children from birth to 18 years of age through various shelters in Brisbane. They will also be used by Foster Care Queensland for children who come to Foster Care through their crisis service. Bags included items such as: toiletries, reading books, stationery, clothing and small toys.
We also collected over 400 towels and sheets which will be delivered to RSPCA at Dakabin.
Our thanks to all who donated.
Please note – we are not taking any more items for these two groups at this stage. We ARE however still collecting for Share the Dignity for the 'In the Bag' Christmas collection. Any toiletry items are still graciously received.