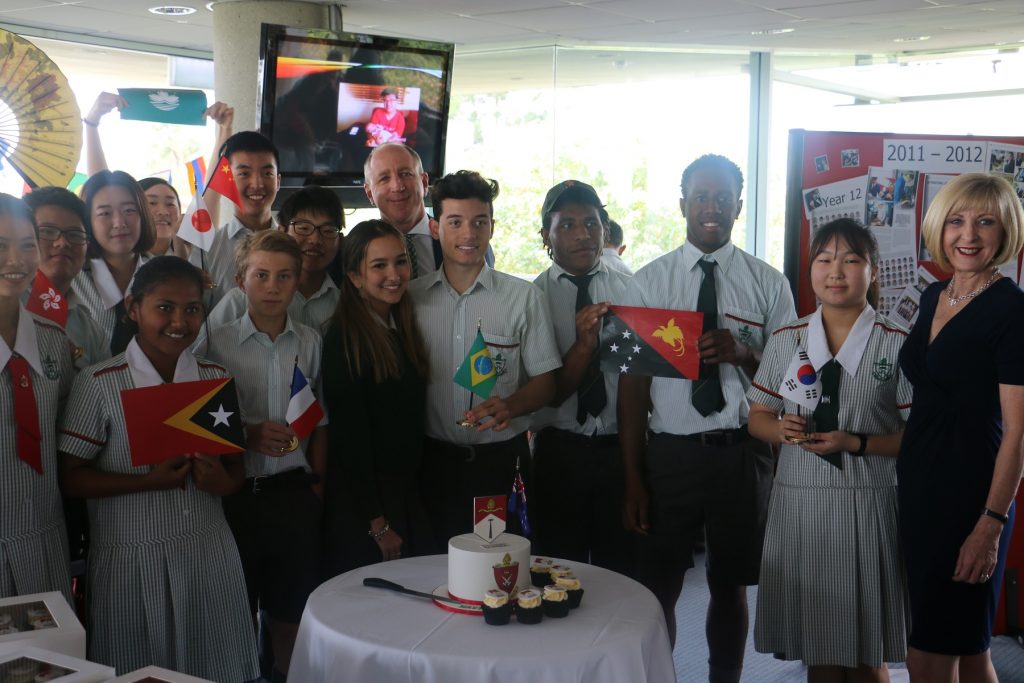 Term 4 2017
You will notice that this week's e-news is presented in a new format.  Following the parent engagement survey earlier in the year, we received feedback  that many parents found the format difficult to navigate and many users did not like having to click into multiple sections.
 As such, we will now be distributing the e-news as a fortnightly pdf that you can print out or view on your device (like a smartphone).  We trust this will make the e-news more accessible and user-friendly, while also responding to the specific feedback from our parent community.
Our final term bas begun with the 20-year anniversary of the opening of our International School. In 1997 the International School welcomed its first students. Today there are 130 students from almost every continent studying at St Paul's School.
Our purpose as a school is to prepare resilient, agile global citizens, with an entrepreneurial mindset, innovative spirit and a heart for servant leadership. The International School is a key part of the development of "global citizens".
We recognise that each person is not just a member of the local community, but is also a member of the international community. When students leave school, it is more than likely that they will be working with, or for, people from all around the world. It is important that we provide our children with a value for, and understanding of, the rich cultures that make up our global community. What better way of doing that than providing opportunities for your children to make friends with people from countries all around the world.
We are members of the one planet. The problems that we face are of a global proportion: global warming, poverty, disease, stability, food and water. Only by working together can we solve some of these immense problems and, as a result, enrich all life on this planet.
World School, which begins in a few weeks is another program that supports the development of global citizens. This year, students from the 22 member schools will converge on St Paul's School to look at the global issue of water security. It will be incredibly exciting to see what comes out of that forum.
Welcome back to the final term; a fast, but incredibly exciting one.