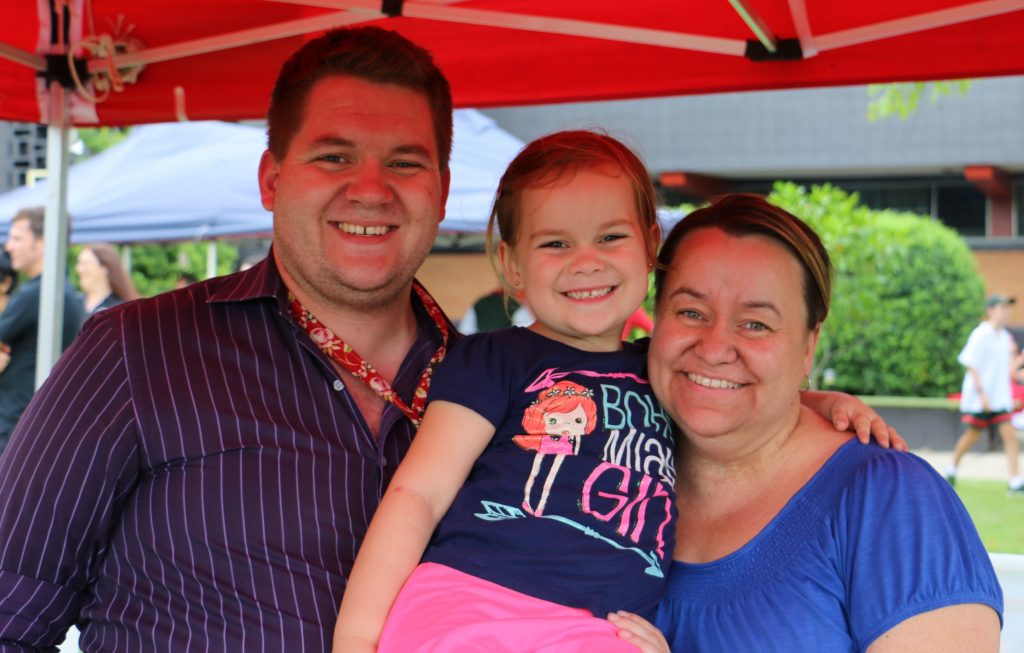 Term 1, Week 7 Supporter Groups' Update
FOOTBALL SUPPORTERS GROUP
Welcome b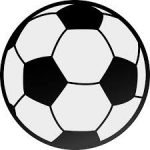 ack to a new year, new friends, new opportunities & new challenges. Whilst the 2017 SPS Football season is officially months away (Term 3) , the committee / helpers are constantly looking at ways we can increase participation and spirit within the School's football community.
Our first General Meeting is as follows: Monday 13 March 2017 at 7pm in the School Library.
We have a small group of members/helpers, with new faces and ideas always welcome so please come along, bring a friend so we as a group can share the load and develop the culture within the football community.   We established some momentum last year with a new committee/helpers on board , so we're all excited about SPS Football in 2017.
If you have any queries please direct them to [email protected]
Looking forward to seeing you at the meeting!
Peter Deane
FSG President
---
JUNIOR SCHOOL SUPPORTERS GROUP (JSSG)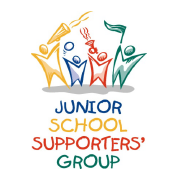 Dear Parents, 
The individuals listed here were elected as Committee Members at the JSSG AGM held on Thursday 2 March 2017.
Unfortunately, there were no nominees for the positions of President, Vice President 1 or Vice President 2.   As a result, Merita Hammond agreed to stay on as Acting President for a period of two weeks whilst nominees for these positions were sought.   The JSSG must have a President.   If you are interested in nominating please contact either Merita Hammond [email protected] or Helen Thew [email protected].
AGM Minutes can be found on Parent Lounge.
Kind Regards,
JSSG Committee
---
CRICKET SUPPORTERS GROUP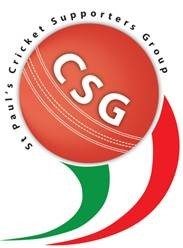 TAS / JTAS season is in progress…
Two more rounds completed since the last newsletter. Highlight for the 1st XI was the traditional game against the Wanderers. It was a fun day for the boys and plenty of learning experiences.
As usual, there have been some amazing performances, so well done to everyone for participating. It is also great to see the younger teams forming a spirit of friendship and team bonding during these cricket games.
We are finalising the plans for the upcoming Annual Cricket Dinner. Tickets are on Flexischools. Please book early so we can get a fair idea of numbers for the tables and arrangement of the venue.
Annual Cricket Dinner
Saturday 25 March – 6:30pm for 7pm start
Kedron Wavell Services Club, 375 Hamilton Road, Chermside.
Team Notice
Every year we ask our very generous teams to donate to the raffle prizes for the evening. This has been very successful for us in the past years.
Please see the suggested prizes listed below – note this is a guide only (the more prizes your team can donate, the more fun on the night!):
Under 9                               –   Lolly/Chocolate Baskets
Year 4                                  –   Easter Egg Baskets
Year 5/6                              –   Gourmet Hampers & Wine
Middle School 3rd XI     –   Lolly/Chocolate Baskets
Middle School 2nd XI    –  Easter Egg Baskets
Middle School 1st XI      –  Gourmet Hampers & Wine
2nd XI                                  –   Chips/Biscuit Baskets & Movie Tickets
1st XI                                    –   Gift vouchers & Movie Tickets
It would be appreciated if the baskets / goodies could be left at the School Tuckshop on or before Wednesday 22 March.  If anyone wishes to donate any additional items for the raffles, can you please contact Julie Deacon (0417 015 300) or leave your gift at the Tuckshop.
Cricket Pictures for the Awards Evening
If you have any photos of teams in action throughout the season, please load them onto a USB and place them in the box in the Retail Shop. The USB will be collected on the Monday 20 March.
Match Reports
First XI:
The Fifth match of the 2017 season and our third game within 7 days we were provided with the annual JPC game, always filled with passion and fantastic cricket. On a superb batting wicket losing the toss was definitely going to put us on the back foot mentally. As our opening bowlers once again looked to continue the form they have shown all year, always picking a couple with the new ball. A tight first session brought JPC 2/33, which meant that the St Pauls bowling attack were on top mentally, with JPC's calling between wickets not up to scratch and constant pressure in the field.
The second session proved to be a tough one, with a hot period of the day coming, but the bowling combination of Alan Samuratunga and Peter Devereaux managed to slow down the attack of JPC. During the final period of the day wickets started to fall and St Pauls managed to expose the younger part of the JPC line-up, which was not to be underestimated. This final session proved to be the turning point in the match, as during the last 16 overs St Pauls unfortunately managed to concede 72 runs, which changed the entire feel of the run chase.
Going into our batting Innings, we were confident as a batting line-up, as we have scored more than the big task of 165, on more bowler friendly wickets. Still we became victim to a top order collapse, and weren't able to recover. Sam Deacon provided hope all the way through, as he came in at the third over and stayed in for the entirety of the innings in a brilliant half century, continuing a great season with the bat. This fantastic performance although wasn't enough, as St Pauls went down by 46 runs in a disappointing finish. We still look with high hopes toward CHAC away, looking to break a dry spell of form and getting back to winning ways ahead of the end of the season.
Intermediate First XI:
It was a tough week out for St Pauls as we were up against one of our biggest rivals JPC. We had won the toss yet again and decided to bat first due to the conditions. The match didn't start off so well, with the score after 15 overs being 4/19. By the end of the innings we were all out for only 44 with the score to beat being 45. We went out there with intent. We were to treat them with the same amount of chatter to keep the pressure on and we were to bowl hard and fast at the stumps.
The first 8 overs really showed the effectiveness of when we all encouraging each other in the field as this was a quality we lacked in the first few games. Our bowling plan was extremely effective with their batsmen really being put to the test.
Unfortunately we couldn't finish the game off with a win as we perhaps would have liked at least 20 more runs to play with. It was a fantastic showing from the boys this week and I could have not asked for a better performance in the field. Great job boys and let's carry on that effort and enthusiasm into these last games.
Intermediate 2nd XI:
St Paul's vs Ormiston
This was our most challenging and closest game of the season! St Paul's won the toss and elected to bat first. Harrison Benson contributed an impressive 31 runs to a total score of 107 all out. Ormiston College almost chased this total down, scoring 100 all out with one over to play! St Paul's defended hard. Logan took 3-16 and Brandon took a much needed 4-8. The final result: St Paul's won by 7 runs.
Year 5 / 6:
Another sunny day on the eastern oval and another win for the 5/6 team. This week captained by Hayden B. After winning the toss and electing to field, once again we restricted John Paul College to 37-7 off their 20 overs. This was accomplished by some creative bowling strategies and some inspired field positions from captain Hayden. 2 wickets each for Hudson Mc and Cameron S with Ty L, Hayden , Oliver R, Archie B, Lachlan M-S and "Golden Arm" Joshua R, all grabbing a wicket as well.
On a damp wicket and the ball swinging in the humid air, St. Paul's started their run chase in a pragmatic, clinical style. Losing the openers early allowed Alistair Mc to test out his stoic defence and he shone with golden rays. His 2 off 30 balls calmed the collapse and allowed his teammates to play around him. Honourable mentions should also go to Lachlan M-S with 12 off 30 and Ty L who found the boundary three times and scored a solid 18 off 15 balls to set up the victory.
Year 4 JTAS:
St Paul's School score: 5 for 120
Ormiston College: 9 for 46
Saturday 25th of Feb started unusually early for our Year 4JTAS team with Year Book photos followed by a successful game against Ormiston College. The team demonstrated their love for the game and good sportsmanship by stepping into the field to help Ormiston College who only had 8 players against our 11. Everyone contributed to some great moments on the field lead by Jahaan Rajapakse (captain) and some highlights included Dylan Best's maiden over, Fraser Johnson's 3 wickets and Matthew Elliott who had the hightest number of runs (18). Thanks to the coaches, parents and family who helped out on the day and came to cheer the team on.
St Paul's School score: 4 for 77
John Paul College score: 8 for 22
The Year 4 JTAS team had their first game away on Saturday March 4th against John Paul College. After another extra early morning wake up and long drive to Daisy Hill the boys played extremely well and won the game. Coach Riley Mitchell used a new coaching method (whiteboard and coloured markers) to help the boys visualize their game strategy and looking at the photo it clearly works. Lead by Coen Cook (Captain) the team went out to field first and amazed their parents and Coaches by taking quick wickets consecutively, bowling straight and fast. The team again demonstrated their sportsmanship by volunteering to help out when John Paul College was fielding to make up numbers. The boys should be proud of how well they represented St Paul's School. Thanks to the Coaches and parents for helping out and cheering the on the team.
Under 8 / 9:
St Pauls vs Sandgate Redcliffe played at St Paul's School.
Sandgate Redcliffe won the toss and elected to bat. Sandgate Redcliffe got off to a quick start but steady wicket taking from St Pauls restricted the score to 8 for 111. Best bowling for St Pauls was Lucas McKenzie-Smith with 2 for 8 and Jordan Watson with 2 for 12.
St Pauls got off to a very slow start and where 6 for 37 at the 10 over mark. All seemed lost against the strong bowling of Sandgate Redcliffe. After the break St Pauls batting came out firing with Noah Rauchle 27 runs including one 6, Roman Jones 28, Ryan Merritt 22, Ryder McCarthy 21 and Lucas McKenzie-Smith 27. St Pauls total was 6 for 136 to finish with a comprehensive win
The role of Cricket Supporters Group is to engage with the school for improvement of facilities for our students and also organise events to promote Cricket@St Paul's. We would like to encourage all parents to come forth and participate / put forward ideas so we all contribute towards improving cricket @ St Paul's.
Next CSG meeting will be held in the Library at 7pm on Wednesday 3 May.
This will also be the AGM for Cricket Supporters.
All are welcome.
For any enquires, email me on [email protected]
Nilesh Patel
CSG President
---
RUGBY SUPPORTERS GROUP

The Rugby Supporter Groups' newsletter can be viewed here.
Andrew Thomas [AT]
RSG President