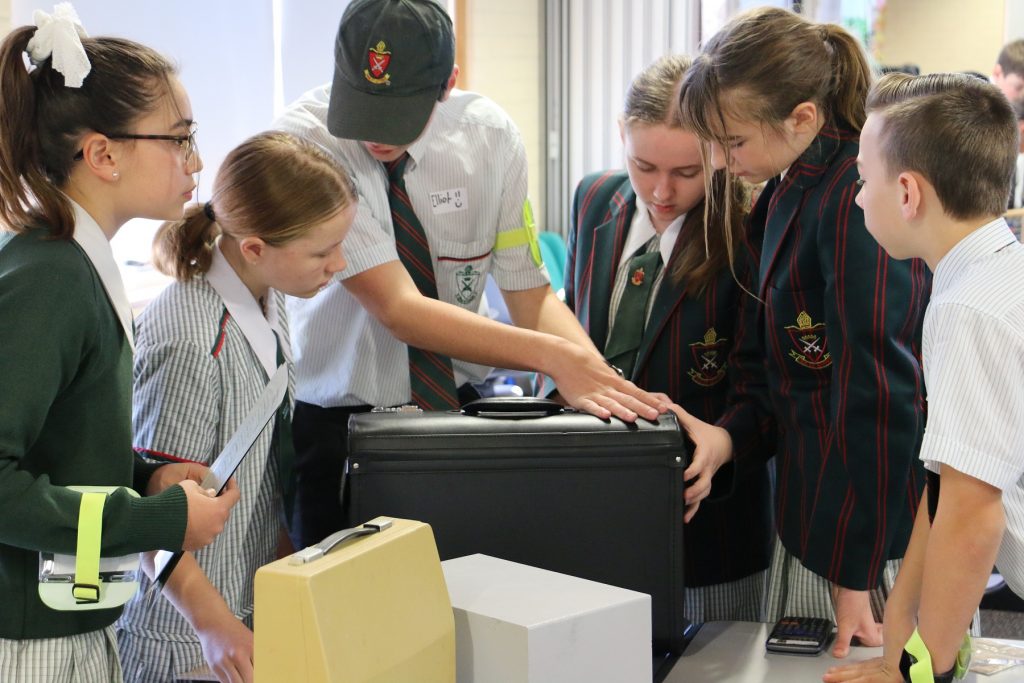 Students problem solve mystery case
TRAIN HEIST? WHO DID IT?
On Thursday 16 July, we had the Directors of the Extraordinary on campus delivering a mobile Escape Room – the Great Cloncurry Train Heist.
Twenty five (25) students from Years 7-12 took part in the workshop cracking puzzles, unlocking saves, deciphering typewriters, matching fingerprints, testing ash, and so much more. This was part of the selection process for our 2020 Design Led Venture Program. These students expressed their interest in joining the program to work with RACQ Free2Go or Anti-Ordinary. Our clients also joined the Heist Activity, showing competitive spirit in trying to our problem solve our students!
Students show cased their abilities and skills in:
Creative problem solving
Trial and error
Engaging and persisting
Mindset for playfulness
Imagination and curiosity
Empathy and teamwork
Leadership
So who did it and why? You will have to ask them!
It is going to be a difficult selection process as they all did extremely well!
Congratulations to our student and client teams.
More information can be found on the DLV website here.
Dr Renae Jones + Mr Tim Osborne