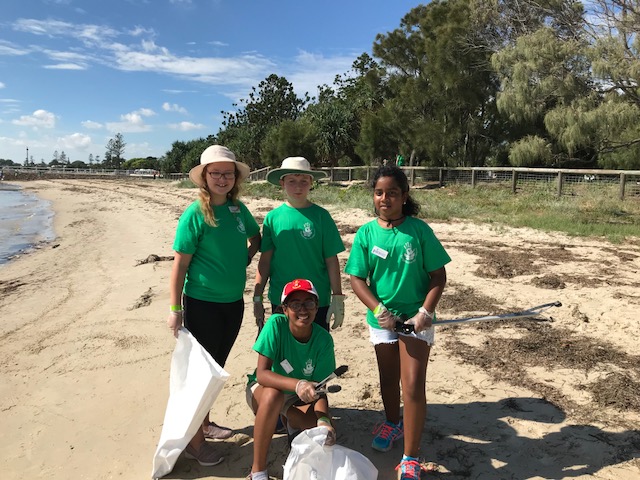 Students 'Clean Up' Moreton Bay
On Sunday, our EcoMarines travelled to Wynnum foreshore to participate in Clean Up Australia Day. Our mission was to search for microplastics along the foreshore, knowing the impact that these small pieces of rubbish can have on the marine life in Moreton Bay.
With our parents and Mrs Casablanca in tow, armed with our gloves, bags and tongs (supplied generously by Brisbane City Council) we searched high and low for rubbish along the beach, in the park and on the rocky jetty. We found a lot of interesting items, but were amazed at the collective rubbish found by ALL the ambassadors in 90 minutes!
When auditing the rubbish, we found that straws, cigarette butts, bottle caps and plastic bags were a regular collection. Not to forget plastic water bottles and salt and pepper sachets!
On such a hot morning, we were grateful for the reusable water bottles, cold water and yummy snacks supplied by Urban Utilities!
Thank you to Penny and Kylie from Tangalooma EcoMarines, for inviting us to be part of Clean Up Australia day with our fellow ambassadors! We certainly learnt a lot about what rubbish is impacting directly on our waterways! Now to spread the message!!
Did you know that if you picked up 2 pieces of rubbish a week, you would pick up around 102 pieces in a year? Can you imagine what the world would be like if EVERYONE did that?!
EcoMarine Team