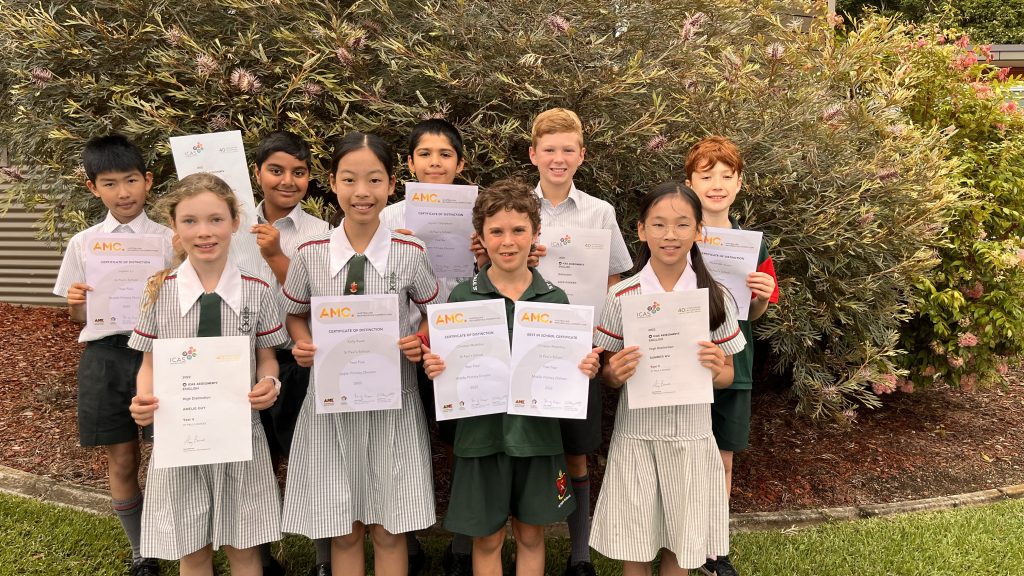 Student success – Maths and English
St Paul's School recently received its results for this year's AMC Maths and ICAS English and Science competitions.
Both competitions are conducted nationwide and aim to recognise the best Maths and English students in Australia.  This year, several St Paul's School students performed exceptionally well.
Top performing St Paul's School students
ICAS English:
Certification of Distinction Year 6
Ruhaan Kulshreshtha
Jack Parker
Certification of High Distinction Year 4
Amelie Guy
Summer Wu
AMC Maths:
Certification of Distinction Year 6
Abraham Ludjio
Ayaan Chandwani
Certification of Distinction Year 5
Summer Wu
Kelly Kwan
Certification of Distinction Year 4
Alexander Austin
Jayden Lu
Christian McArthur
Best in School: Christian McArthur
ICAS Science:
Certification of Distinction Year 6
Abraham Ludjio
Jayden Lu
Emily Guy