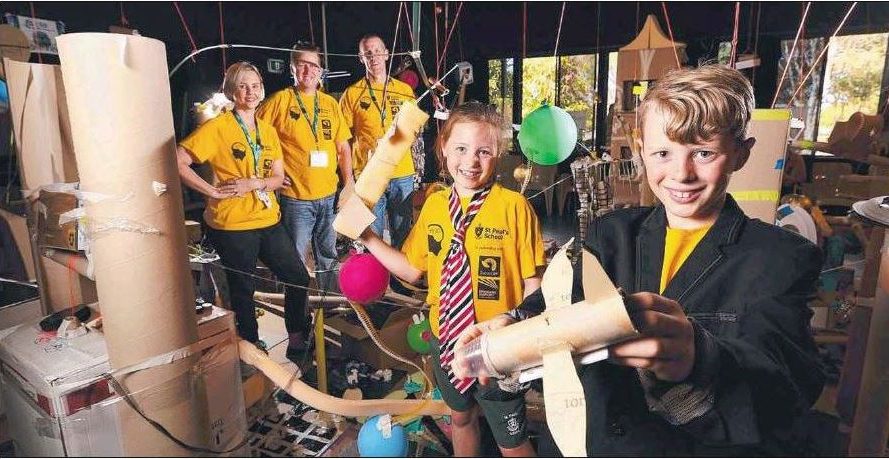 Student design ideas take off
Our Year 3 students recently participated in a two-day Design Thinking Symposium, #Y3D, where they created a prototype of Brisbane Airport in 2028. Brisbane Airport Corporation senior project manager, Steven Grant, says some of our students air airport planners and designers of the future and some ideas generated will likely be taken back to the board room.
Accompanied by members of Brisbane Airport Corporation's innovation team, Year 3 students used Design Thinking, one of St Paul's School's Learning Realms, to free their minds and imagine how airport life could be different in 20 years time.  They prototyped suggestions, interviewed experts, worked across different age levels and, ultimately, built a 3d concept of how Brisbane Airport could change to meet the needs of the 21st Century traveller.
"What has blown my mind is how the kids came together," Mr Grant said. "They encouraged each other and they put all the different things the public wants in an airport."
The Pine Rivers Press has published a great article this week, highlighting the fabulous Design Thinking that occurs within our classrooms.
You can read more about the #Y3D Design Symposium here.