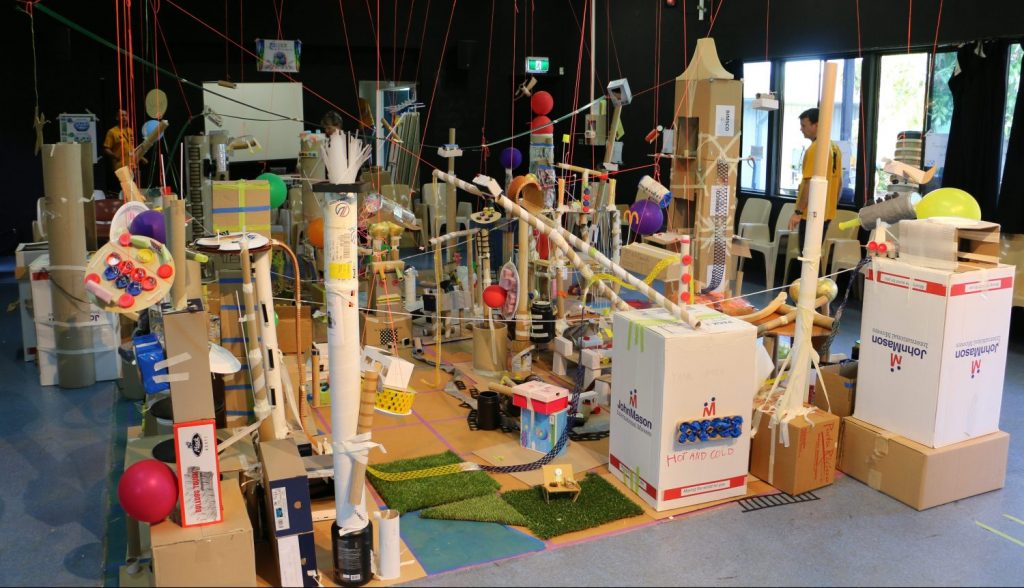 Design Thinking – build a new airport
What is the future of Brisbane Airport?
It's this question our Year 3 students have been pondering and workshopping at St Paul's School.  Their answer: the sky's the limit.
Accompanied by members of Brisbane Airport Corporation's innovation team, Year 3 students used Design Thinking, one of St Paul's School's Learning Realms, to free their minds and imagine how airport life could be different in 20 years time.  They prototyped suggestions, interviewed experts, worked across different age levels and, ultimately, built a 3d concept of how Brisbane Airport could change to meet the needs of the 21st Century traveller.
Suggestions including floating restaurants, tourist flights while you wait for your plane, conveyor belts that assisted you across the airport, and many other ideas.
The results the students produced amazed Brisbane Airport representatives, who are interested in taking some of our Year 3 ideas and adding them to the mix for their masterplan.  Overall, it shows the power of young minds, using best practice methodology, in creating their own future.  Well done to Mr Osborne and Mr Hill who have pioneered this project and helping bring the future of air travel to St Paul's School.