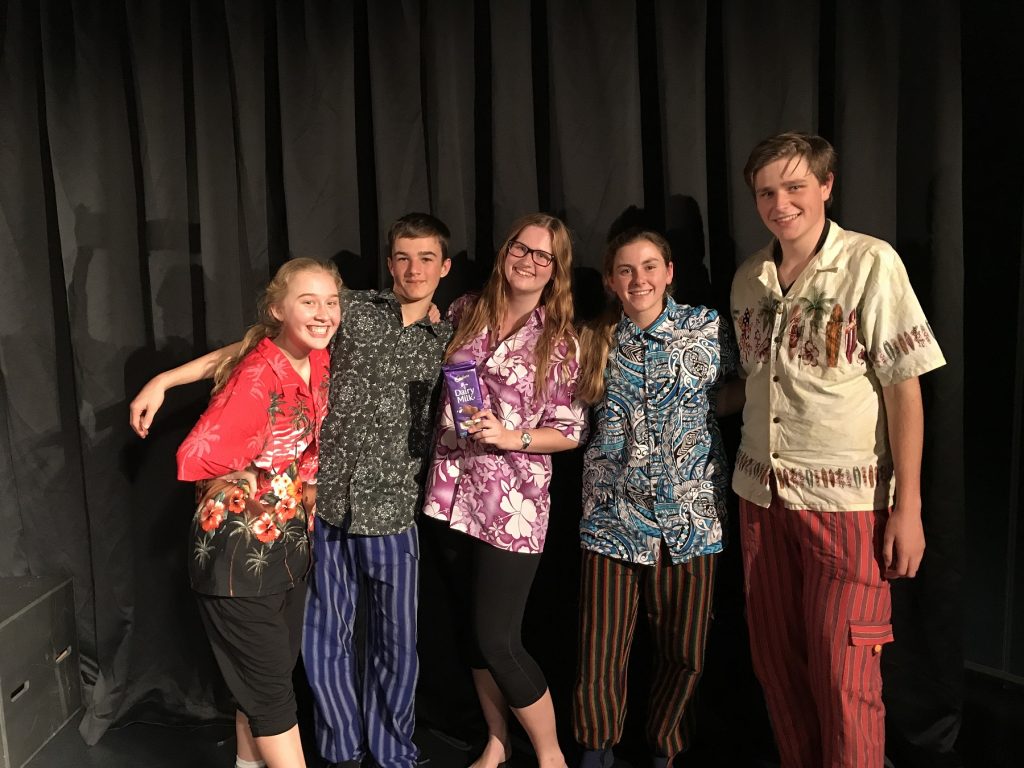 St Paul's dazzles audiences
Last Tuesday night the Senior St Paul's Theatre Sports' Team were awarded the 'Best Moment' on stage for the second time in a row at the Queensland Youth Theatresports Festival.  Their wit and improvisational skills, in particular during the fourth game, lead to this accolade. This was made all the more exciting considering their competitors: St John's, St Pats, Mountain Creek, Mt Maria, and Hillbrook   A special mention must be made of Clare Gibling for her Monty Python quote and terrifying Zombie impersonation; to Matthew Gover for his leadership as Captain, Anna Ryan for her skills 'par excellance' and most importantly to Sarah Rush and Jo Pitter for stepping in at the last minute and doing such a sterling job!
Congratulations too to the Middle School team for their noteworthy efforts earlier on in the heats. You did us all proud.
Our best wishes to those School's that made it through to the semi-finals.