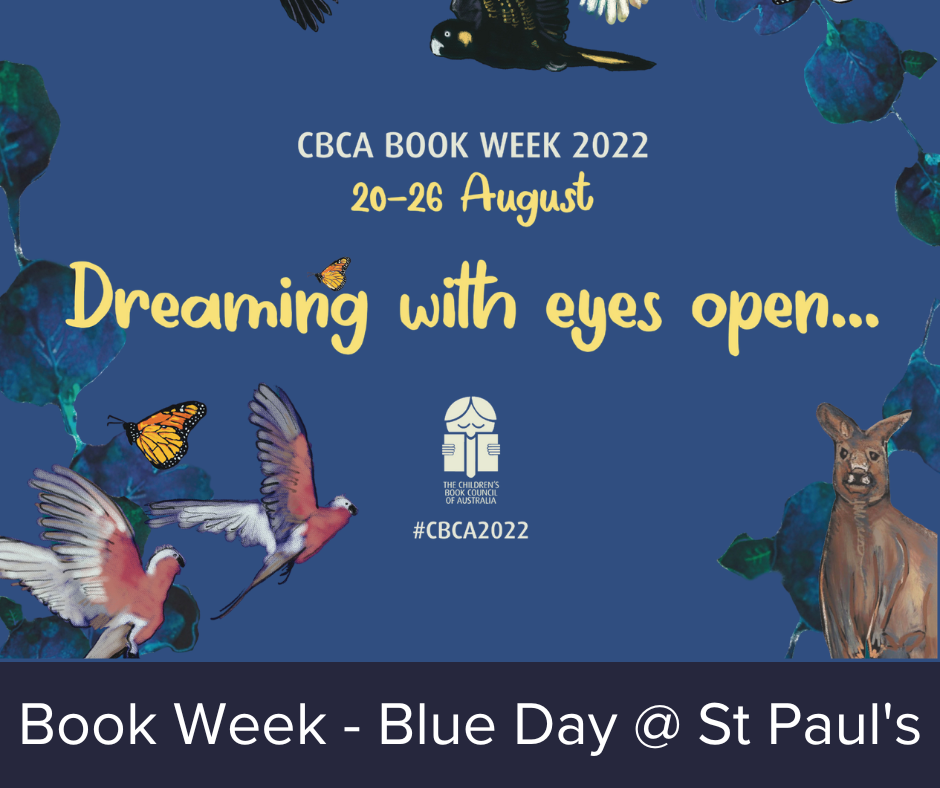 Secondary School Book Week 2022
It's almost Book Week. The most exciting week in the school library's calendar. Book Week is celebrated nationally all around Australia. This year's theme is Dreaming With Eyes Open… In the Secondary School, Book Week is celebrated in Week 7, from the 22nd until the 26th of August. This year we are excited to be joining with Blue Day celebrations for an epic week.
Calendar of Events
Monday 22nd August
Frost Escape Room. Open to all Year 7-12 students and staff. Create a group of four team members and register to secure your spot. Join us from 3:30pm-4:30pm in the Secondary Library to test your creative thinking. Snacks provided. Elsa and Frozen costumes welcome. Register here.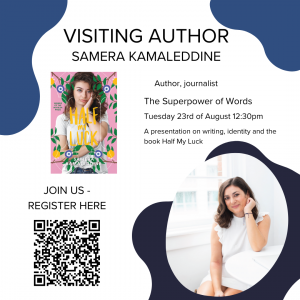 Tuesday 23rd of August
We welcome author and journalist Samera Kamaleddine for a presentation on The Superpower of Words and her experiences as an author and journalist. This presentation will be held at lunch. Students must register to attend. Register here.
Wednesday 24th of August
Staff vs Students basketball game in Walker at lunchtime.
Badgemaking in Walker Courtyard at lunchtime.
Thursday 25th August
Trivia in the Library at lunchtime. Open to all students and staff. Create a group of three and register here.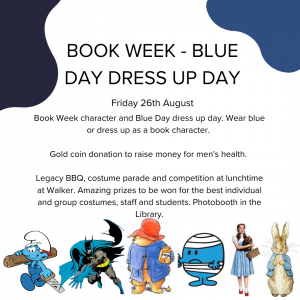 Friday 26th of August – Book Week and Blue Day dress up day.
We are combining the two special dress up days. Students and staff are encouraged to get involved. You have a few choices for what to wear – a book character costume with a touch of blue, a blue outfit or a blue book character costume. Here are some ideas on how to combine the two in an epic blue book character costume. A gold coin donation will be collected for everyone who gets involved, with money raised going to men's mental health.
At lunchtime on the Friday in the Walker Courtyard, we will host a costume parade and competition for anyone who wants to show of their costume. There will be prizes for individual and group staff and student costumes.
The Legacy BBQ will also be held in the Walker Courtyard at lunch.
Finally, a Colour Run will be held after school on the lawn near Wellbeing.
Saturday 27th of August
Blue Day at St Paul's. Last home game of the season. Come down to support the students and teams.
We can't wait, so get involved. #WhatAreYouWaitingFor?