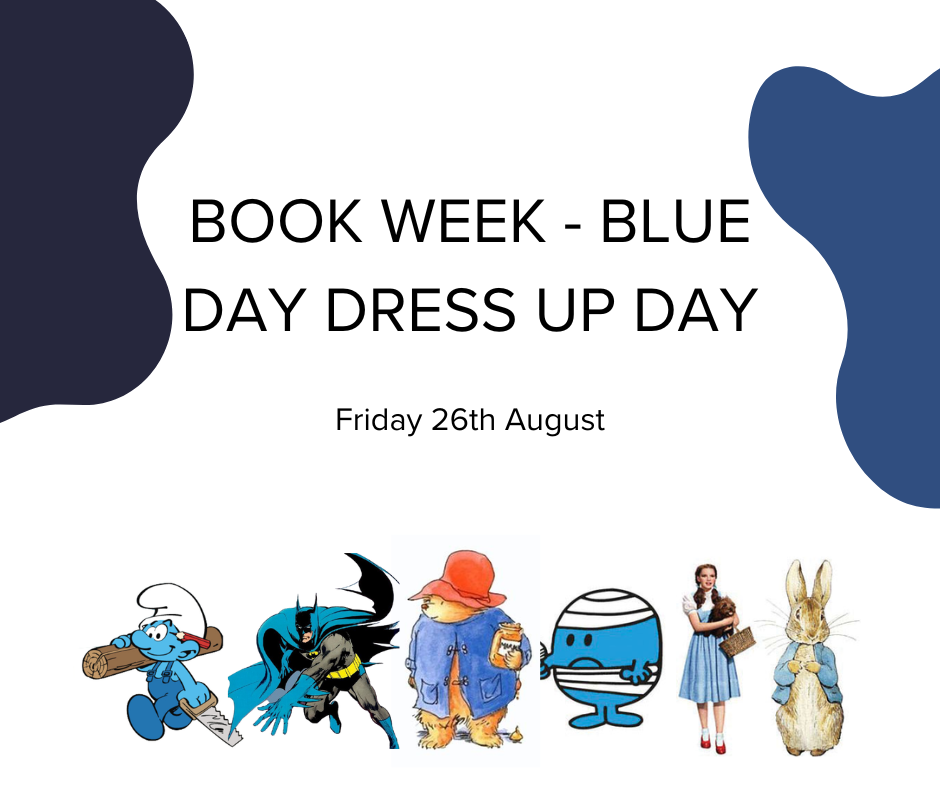 Book Week 2022 Blue Book Character Costume Ideas
The Secondary School is celebrating Book Week in Week 7 of Term 3. In what promises to be an epic celebration, Book Week book costume dress up day is being combined with Blue Day on Friday the 26th of August, 2022.
To get involved, staff and students have three choices: wear a blue outfit, wear a book character costume with a touch of blue or wear a blue book character costume. To get involved, students and staff are asked to bring a gold coin donation to school. The funds raised will be donated in aid of men's mental health.
Book Book Character Costume Ideas
If you are wanting to combine your Book Week and Blue Day outfit, here are a few blue book character ideas.
Superheroes
There are lots of superheroes that wear blue – Captain America, Superman, Captain Marvel, The Fantastic Four. You'll find lots more blue comic book heroes and villains here.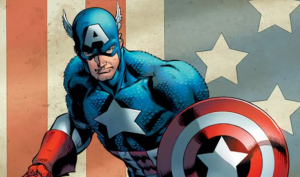 Mr Men and Little Miss
A great group costume idea, many of the Mr Men and Little Miss characters are blue. Wear blue and add the required accessories or use a big blue paper cutout to create your Mr Men or Little Miss shape.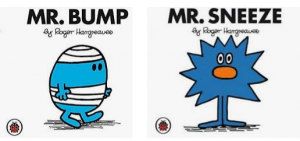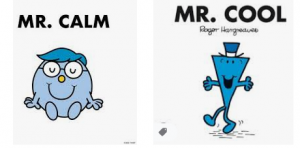 Classic Characters
There are lots of characters from classic books that wear blue. Take Paddington Bear – blue coat, red hat. Or Dorothy from The Wizard of Oz – blue dress and red shoes. Or Peter Rabbit – blue coat and cut rabbit ears. And don't forget Alice from Alice in Wonderland with her blue dress and black hair bow.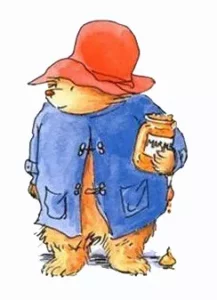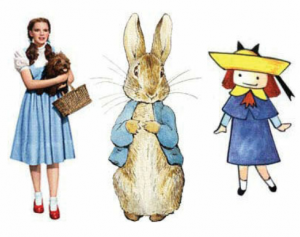 Ravenclaw – Harry Potter
Ravenclaw students from the Harry Potter series wear blue and silver. You could dress up as Luna Lovegood or any of the Ravenclaw students. Just add a black cape and blue scarf to grey/black pants or skirt.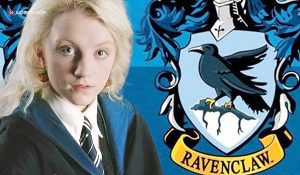 Characters from Graphic novels
There are lots of characters from graphic novels that wear blue, like Victoria from Ride on who has blue hair, Ashley from The BabySitter's Club or Bea from Lightfall.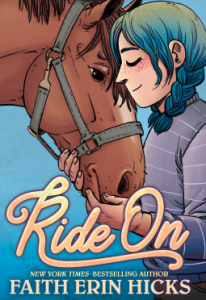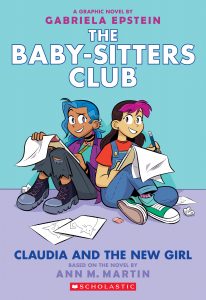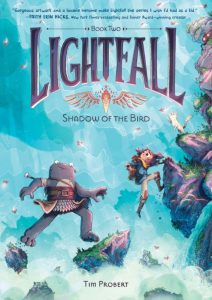 More books with blue characters