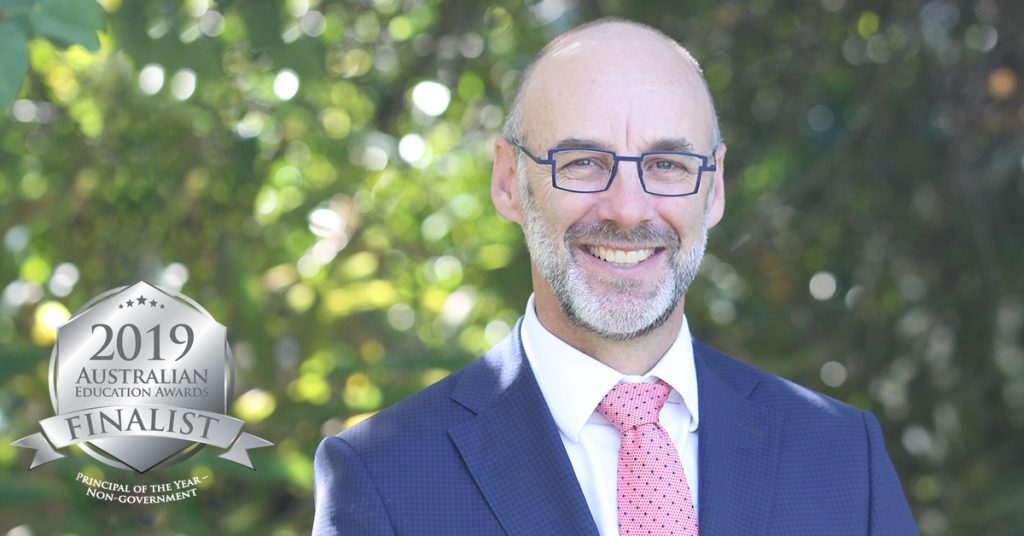 Principal of the Year – Award Finalist
St Paul's is delighted to share that our Headmaster, Dr Paul Browning, has been named as a finalist in the Principal of the Year (non-government) category for the 2019 National Education Awards.
This is the second year in a row that Dr Browning has been recognised in this category having won the award last year.
Commenting on his being named a finalist, Dr Browning said it was a great honour.
"I'm very humbled to have been recognised in this category again.  In many ways this is less about me than it is about the School as a whole.  I'm so proud of all the staff and students at St Paul's who have really put us on the map as one of the most innovative schools in the world," he said.
Dr Browning's leadership
To prepare students for the changing job market, Dr Browning led the creation of Australia's first school Entrepreneurs Club, which has since expanded into the St Paul's Centre for Innovators and Entrepreneurs – a space for students to pursue their business ideas. Corporate mentors have committed significant funds and time in mentoring students on their ideas and how to take them to market to generate returns while at school.
Dr Browning's influence
Dr Browning is a regular guest speaker at conferences where he helps senior educators learn about leadership, scenario planning, organisational change and vision casting.
He has made regular appearances on ABC Radio in Brisbane, ABC News Breakfast and Sky News. He has had opinion pieces published in major newspapers as well as verticals and trade media.  Evening news bulletins have referred to his advocacy, significantly raising the profile of St Paul's.
Dr Browning was invited by the Bill and Melinda Gates Foundation and the Sutton Trust to speak at a summit of educational leaders in Washington DC.