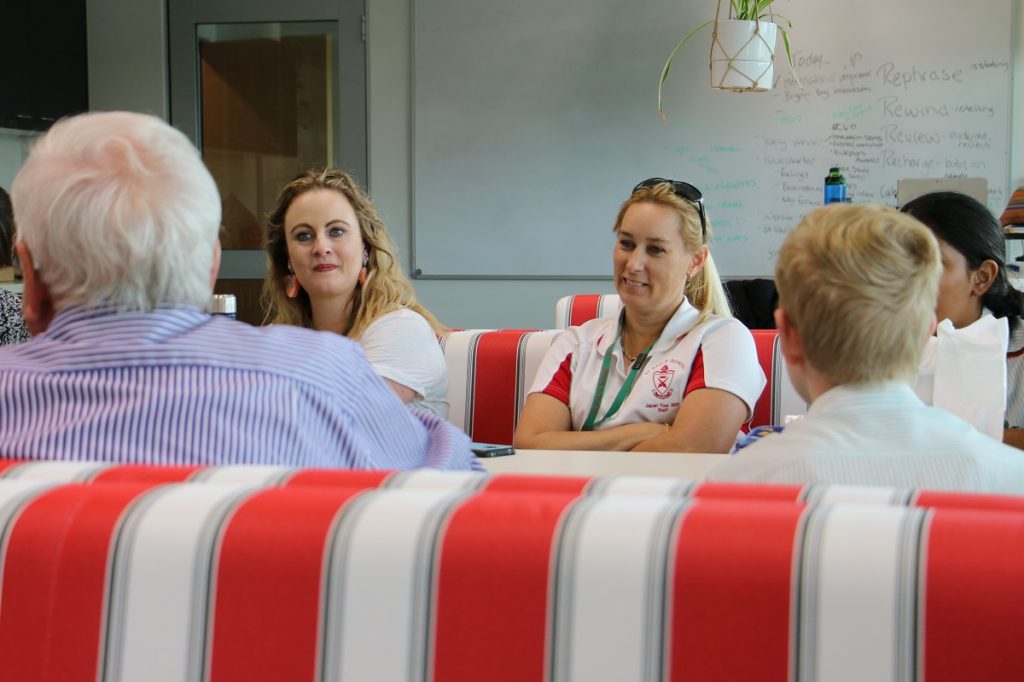 Prime Time with Everald Compton
Some of our students and staff were privileged to sit down and talk business with Mr Everald Compton this week.
Everald's life and business experience spans industries and sectors, having had many different 'careers' during his lifetime. His passion is intergenerational learning, and his vision is to make a difference by turning ageing into an asset and opening doors for young people with dreams.
Mr Compton has generously donated his time to the Centre for Innovators and Entrepreneurs (CIE) and will be dropping in once a month to talk all things ideas and business.