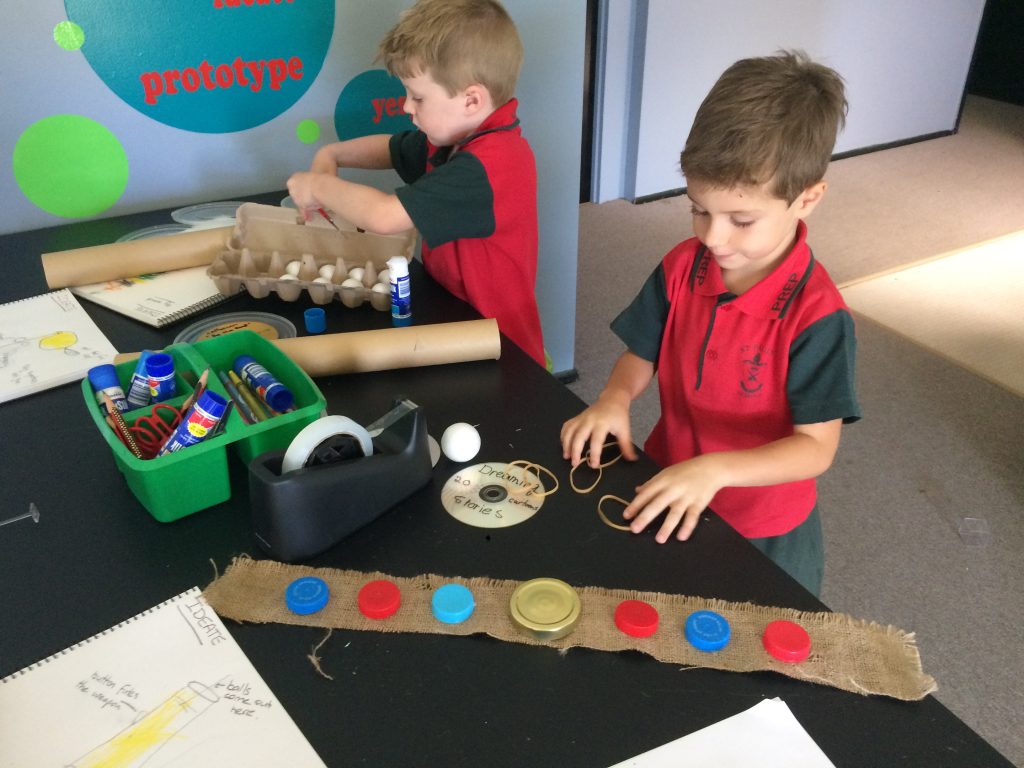 Possibility Hub
This week students in Prep got to use our new "Possibility Hub" for the very first time.
The development of our Possibility Hub grew out of the evolution of Immersion Studies Time  (IST) within our Junior School.  Teachers and students across Prep to Year 6 participate in IST for a double lesson each week.  During this time students are provoked to develop mindsets and learning dispositions that reflect Realm Thinking.  Through collaboration and self-initiated projects students are encouraged to apply Realm thinking to explore concepts, solve real-world problems, and invent solutions to present and future challenges. This may involve students in deep thinking, reflecting, posing and responding to questions, improvising, participating in trial and error and prototyping as a process to formulating and expressing their ideas and understandings.
The Possibility Hub is an environment where students are inspired to draw on multiple materials and resources – both practical and human.  It has spaces for them to collaborate, use technology, gather materials, compose, choreograph and perform, or to work independently if they choose to. Specialist and Core classroom teachers are on-hand to guide, provoke, challenge and encourage thinking in ways that promote the transference of knowledge across all areas of their students learning.