According to the ex-Google Head of Research, "we have created our next master." ChatGPT 4 has an IQ of 155, almost Einstein. At the current rate of development AI will surpass human intelligence within the next month or so, and then a thousand-fold within a few years.
Humanoid robots also featured in the documentary. The interactions with those robots were somewhat disconcerting. The movement of their faces when they spoke and interacted with the reporter was incredibly realistic, but then not.
And this is just the beginning of the AI and robotic age. If you apply Moore's Law, the development in AI is just going to accelerate from here.
So, will humanity be extinct in the next few decades, or be slaves to a new, higher existence?
As we all know, the media loves to play on our fears. When something new comes along the reptilian part of our brain sends us into protection mode. You might recall how you felt when COVID-19 first began. You might have thought you'd lose everything, including your very life. Sadly, some have, but it wasn't nearly as bad as we first feared.
There are other voices speaking into the AI space, voices of reason and common sense. Yes, life as we know it, work, and even education will change as a result of advances in technology, but there are a good number of scientists saying that AI will not be the end of us.
One of those scientists is Professor Nigel Crook, the Director of Ethic AI at Brookes Oxford University. Nigel is not just an AI scientist, but also a man of faith.
Crook's book, "Rise of the Moral Machine: Exploring Virtue Through a Robot's Eyes", presents a compelling argument for a positive future.
Crook states, "Despite their overall size and complexity, the deep neural network models [AI, e.g. ChatGPT] do not come anywhere near close to the structural and operational complexity of the human brain… [To perform similar tasks] the brain consumes only 20 Watts of power, in contrast, lower bound power consumption estimates of GPT-3 are in the order of 500MWh.
Crook reminds us that there is far more to being a human than intellectual capacity, traits that can never be programmed. But even "cognitive autonomy is a gap that will never be filled by intelligent machines… we seem to have lost sight of how 'fearfully and wonderfully' we are in fact made."
You might be keen to know that we have invited Professor Nigel Crook out to Australia next year to speak at a conference we are running, "Creativity and Character: Educating for the AI Era." Watch out for more details of this event.
---
Apply now for the Ray Geise Bursary 2024
Only current St Paul's students are eligible to apply for the Ray Geise Bursary.
Bursary Details:
The Ray Geise Bursary for Service will be offered to one current St Paul's School student, who will be in Year 7, 8, 9, 10 or 11 in 2024.
This Bursary is to assist a family in financial need.
The total value of the Bursary is $1,000 (as a reduction in School fees) for 2024 only.
Criteria:
Students should submit a covering letter detailing their performance in pursing the Aims and Goals of the School and must show evidence of consistently caring for others and helping them to live worthwhile and meaningful lives; students must have pride in their School and demonstrate this in their dealings with their peers and indeed the whole School community.
In addition to the covering letter, students should submit a 1000 word essay on "Building a Christian Caring Community in the 21st Century."
In awarding the Ray Geise Bursary, particular attention will be paid to the performance of the applicants in pursuing the Aims and Goals of the School, and to any financial need which exists in the family.
Preparing an Application:
All Bursary applications and offers are to be treated as private and confidential and are not for public discussion or announcement.  Applications must include:
A completed Bursary Application Form
A Covering Letter
An Essay
A separate application should be submitted for each child within a family.
Bursary Application Forms are available upon request by emailing the Headmaster's Executive Assistant, Ms Sam Beeney:  [email protected]
Submitting an application:
Bursary applications (including the completed Bursary Application Form, Covering Letter and Essay) should be submitted as follows:
via email to the Headmaster, via Ms Sam Beeney:

[email protected]

OR as a printed copy, enclosed in a sealed confidential envelope, addressed to Dr Browning, Headmaster; and handed in to Ms Sam Beeney, Headmaster's EA (in Tooth Admin Building).
Closing Date:
Bursary applications are due in by Friday 13 October 2023.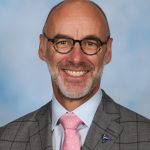 Dr Paul Browning
Headmaster