In his Press Club address, Mr Butler said "Vaping was sold to governments and communities around the world as a therapeutic product to help long-term smokers quit. It was not sold as a recreational product — especially not one for our kids". And yet, that is exactly what vaping has become, with (in Mr Butler's words) "bubblegum flavours, pink unicorns (and) vapes disguised as pens for kids to hide in pencil cases".
Under the new regulations, vapes will only be sold in pharmacies, with plain packaging (and, perhaps, health warnings), with certain flavours, colours and other ingredients banned, and the concentration and volume of nicotine reduced. Non-prescription vapes will be banned from importation, and the federal government will work with states and territories to close down the sale of vapes in retail settings.
This news should be welcomed by parents and schools around the country. In the meantime, at St Paul's School, we will continue to be vigilant in monitoring for evidence of vaping (and any other illicit substances) at school. I also urge parents to become informed about the issue and have conversations with your children about the health risks, as well as the insidious nature of the strategies employed by vape manufacturers to sell their products to young people. There are lots of resources available to help. I especially like the infographic below, but you might also like to check out https://lungfoundation.com.au/lung-health/protecting-your-lungs/e-cigarettes-and-vaping/ for more details.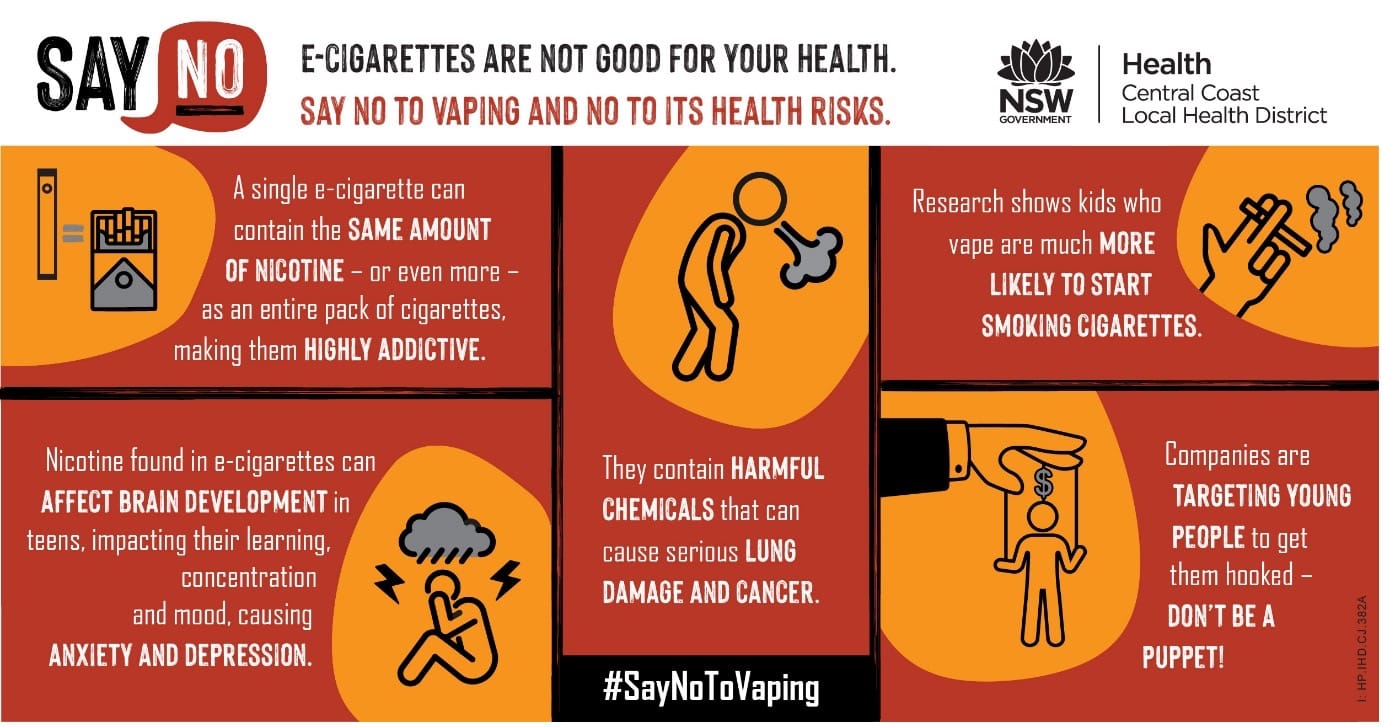 (image address https://www.healthpromotion.com.au/wp-content/uploads/2022/03/Say-No-to-Vaping_Infographic.jpg )
Kind Regards,
Nigel Grant