I've met three of my classes already and am looking forward to meeting the others in the next couple of days. I would like to extend a special welcome to those parents and students who are new to St Paul's School this year. We are delighted that you chose to become part of our community.
As I'm sure you are all aware, at St Paul's we take a particular approach to education, described as a holistic education. I trust this is one of the reasons why you chose to enrol your child(ren). This holistic ideal of education, means that we focus on who the child is becoming, rather than simply what knowledge and skills they have acquired. Or, to use a definition that I like – "Holistic education is concerned with educating the whole person – body, mind and soul – to develop his or her fullest potential".
Like you, I am sure, we aren't just interested in intellectual development, although that is clearly central to what we do: we want your children to live good lives. We want them to flourish. Consequently, we have developed two, complementary frameworks that shape a St Paul's education – Realms of Thinking and Ways of Being.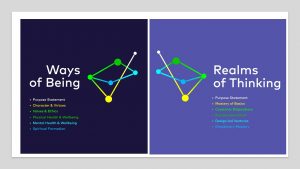 In coming newsletters, I plan to explain in greater detail what we mean by Ways of Being.
Best wishes for a successful 2022, to you and those you love.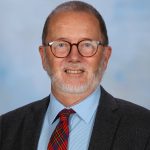 Mr Nigel Grant
Executive Director of Faith & Community