Overall, the sentiments conveyed were very positive.  In particular, I was very grateful to see the appreciation expressed for both Realms of Thinking and Ways of Being – our bespoke teaching and learning and wellbeing programs created by St Paul's School.  Parents articulated what they found most beneficial about both programs, so it's pleasing to see them resonating so well.
There was also enthusiasm amongst respondents regarding the potential for amending School reports to include feedback on a child's creativity, wellbeing, and preparation for the future workforce.  I was also interested in the number of parents who specifically expressed a desire for reports on their child's mental health and happiness to be included in School reports.  I'm happy to report that we are well underway into researching what all this could look like, so please stay tuned for more details in the coming months.
Thank you again to everyone who took the time to complete the survey.  This is a great community and it's pleasing to see such positivity amongst our parents towards our School.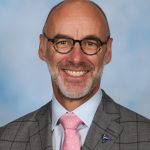 Dr Paul Browning
Headmaster