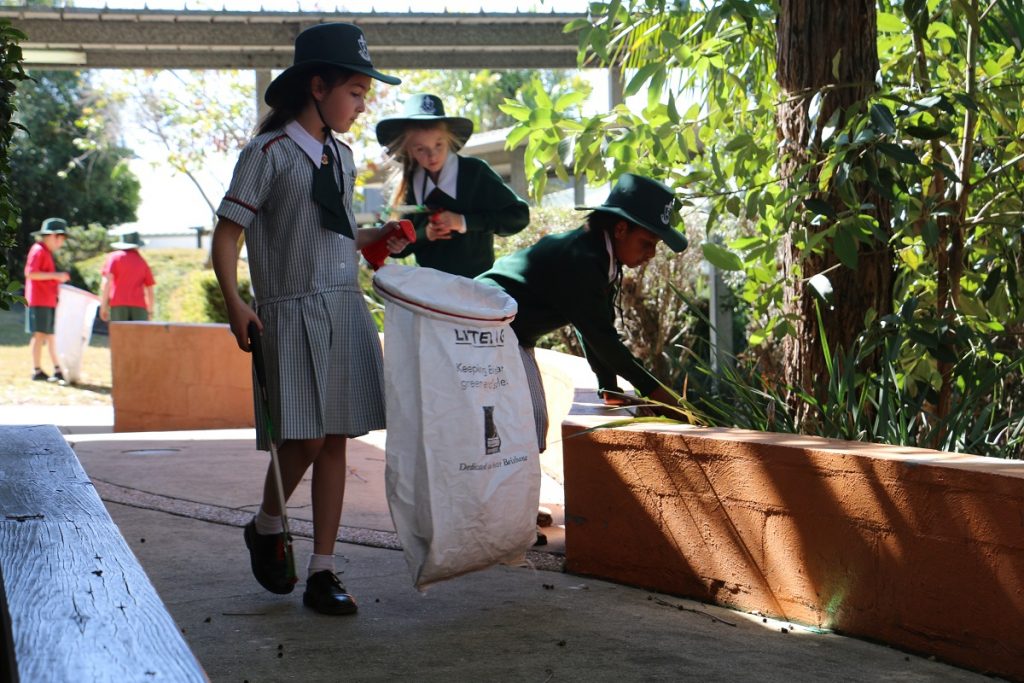 Mini-EcoMarines making waves
Last week our EcoMarine ambassadors, along with our Mini-EcoMarines, took part in a clean-up challenge. This was run by the Brisbane City Council, in partnership with the Tangalooma EcoMarines organisation.
Our Mini-EcoMarines used some awesome equipment, supplied by the BCC, to clean up some rubbish hot spots after eating time on Thursday. The strong winds meant that a few pieces of rubbish had blown into the gardens and little nooks around the grounds.
Thanks for your encouragement of our MiniEcomarine team – they are making waves!

Mrs Erin Casablanca
EcoMarines Coordinator