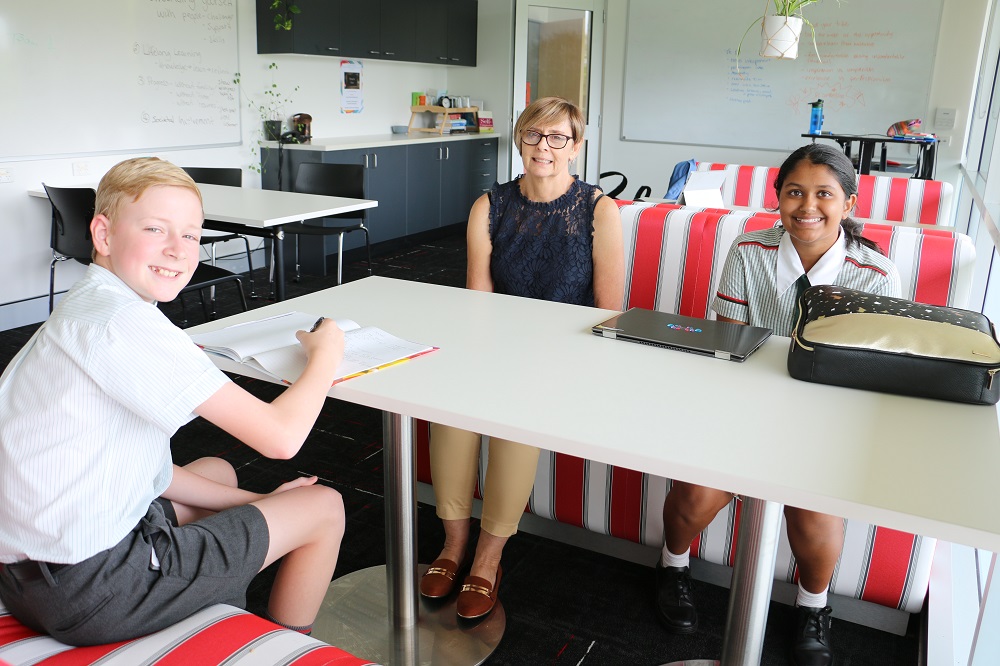 'Lunch and Learn' mentoring session
One of our CIE teams, Scrubber Surprise, had a 'Lunch and Learn' session last week with a difference… St Paul's staff member Jane Briigmann popped in to mentor them!
Scrubber Surprise were runners up at the 2018 Entrepreneurs Club Pitch Night. They are extremely keen and committed to making their business idea work.
With the goal of making bath-time engaging, safe, and fun, they want to get their product into customer hands by December this year.
First stop, a session with one of our staff members Jane Briigmann. Jane makes soaps and candles to allow her creativity to flow and swaps or gives them away for charitable causes. Jane was able to share her years of trial and error and top tips to get Scrubber Surprise started on their soap and business journey. BIG thanks to Jane for her mentorship, time and energy.
To learn more about Scrubber Surprise, see HERE.
Renae Jones
Director of the Centre for Innovators and Entrepreneurs