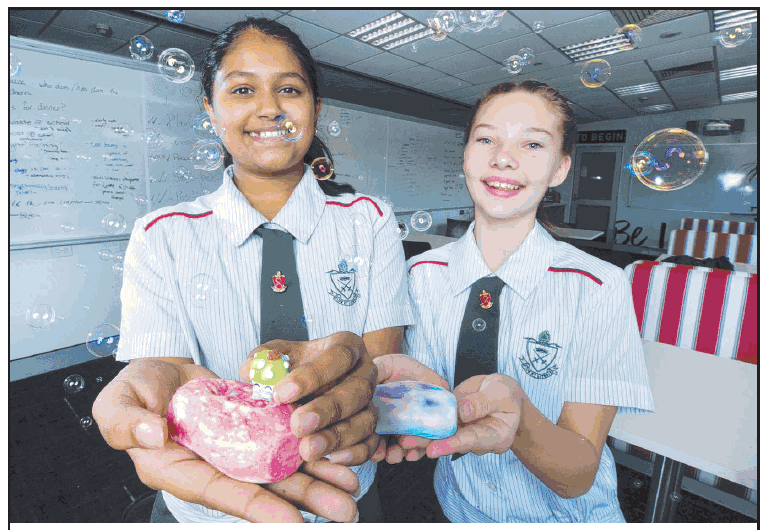 Students' idea will have kids in a lather!
Some of our young entrepreneurs are featured in today's Courier Mail!
Flynn Spencer, Krina Chauhan and Courtney Lynn (all Year 7) and their business "Scrubber Surprise" are highlighted as an innovative way to encourage better hygiene in young children while also teaching them delayed gratification.
It's this sort of thinking that's fostered by our Realms of Thinking and it's fantastic to see our students' ideas become reality.
You can read a longer version of the article online here:https://tinyurl.com/ycs3wdfk