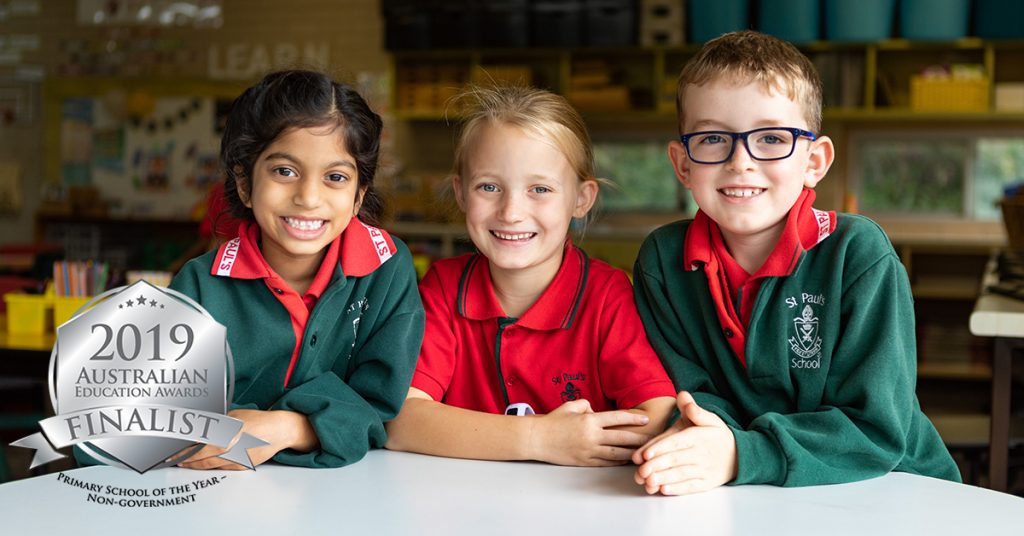 Primary School of the Year – Award Finalist
We're thrilled to announce that St Paul's School has been named as a finalist in four categories at this year's National Education Awards.
One of the categories is: Primary School of the Year (Non-government). This is the second year in a row that our Junior School has been recognised in this category.
Over the past few years, the School has embraced a culture of innovation and has pioneered new curriculum and pedagogies that have set the standard for education in Queensland.
Commenting on being named a finalist, Director of St Paul's Junior School, Marianne Connolly, paid tribute to the staff and students of the school.
"It's so wonderful to have the Junior School named as a finalist.  Our staff and students work so hard and I'm really thrilled to see them recognised this way," she said.
One of the primary factors in St Paul's being nominated for this award was the creation of an entire new curriculum unit called: Immersion Studies Time.
At one stage, ACARA required Junior Schools in Australia to add an extra seven subjects to their classrooms, but St Paul's did not want to lose its unique Junior School culture.  The School sought to meet this requirement while also seeking to embed creative and design thinking into the curriculum.
The result was the integration of multiple subjects across a single project – IST.  For example, in 2017, Year 6 students were given the provocation: what is poverty? The resulting subject covered science, maths, economics, anthropology, geography and sustainability. Schools from across Australia have been impressed by IST and are seeking to replicate it.
The inaugural Australian Education Awards recognise the outstanding work of Australia's best schools, principals, teachers and department heads, and the winners will be announced August. A comprehensive process involving nominations, industry research and finalist submissions will precede the event with all award winners to be determined by a judging panel comprising education industry leaders.