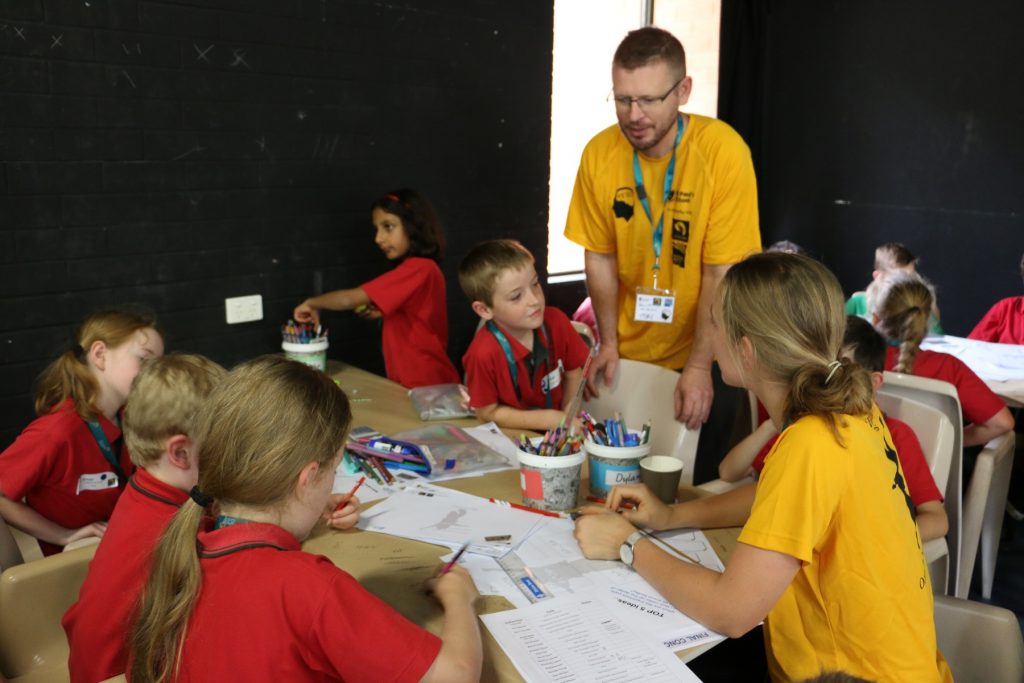 Join the Design Thinking revolution!
St Paul's School have worked for the last seven years doing extensive research and developed a Design Thinking approach that is the basis of thinking and learning throughout the School; Pre-Prep to Year 12 and across all subjects.
As a part of this approach we foster certain disposition and mindsets. These include: collaboration, failing forward, empathy, optimism, show not tell, experimental, iterative, tolerating ambiguity and curiosity. These dispositions are fostered throughout our Design Thinking approach which involves working within three dimensions; engage, ideate and prototype. These three dimensions of working and thinking blend together allowing for the true iterative nature of the process to produce creative possibilities and innovative solutions.
There is a strong focus to 'show not tell' and to allow the visualization of the thinking through prototyping. Prototyping of possibilities, ideas and solutions can come in a variety of forms, modelling, storyboards, role plays etc. In our approach to prototyping there is a particular focus in visualize the thinking through creating 'something'. This requires access to materials which allow our students to represent their thinking in a variety of ways. We are creating spaces where students are able to be have access to this type of resources to be able to effectively support the visualization of their thinking.
We are asking if you and your company would be able to assist in supporting this idea through providing access to these types of materials (post-it notes/sharpies, coloured paper/card, craft materials and/or industrial offcuts not necessarily full sheets or rolls).
"What you think of as waste, the children see as an opportunity to create something whilst learning."
Below is a list of possible types of items we are looking for:
Paper & Card

·         Coloured card and paper

·         Wallpaper samples

·         Assorted cardboard tubes

·         Corrugated cardboard (varying sizes & thicknesses)

·         Cardboard dots and discs

·         Cardboard boxes (varying sizes, folder/unfolded)

·         Egg cartons

·         Cardboard packaging

Foam & Rubber

·         Foam/Rubber Stubs/rods

·         Rubber/foam dots and discs

·         Holey rubber/foam strips and/or squares

·         Rubber/foam strips and/or squares

Fabric & Textiles

·         Fabric offcuts

·         Felt discs

·         Carpet tile offcuts

Plastics:

·         Plastic dots & discs (varying sizes)

·         Plastic connectors

·         Plastic tubes

·         Vinyl floor samples

·         Assorted Perspex

·         Assorted thread cones & spools

·         Plastic container (varying sizes)

·         Styrofoam
We have two exciting Design Thinking ventures coming up in October this year; World School International Forum which St Paul's is hosting delegates from 21 Nations and the Year 3 Design Symposium. We are looking for assistance for both these events
If you would like further clarity around what we exactly require please don't hesitate in contacting Tim Osborne – [email protected] and Justin Hill – [email protected]