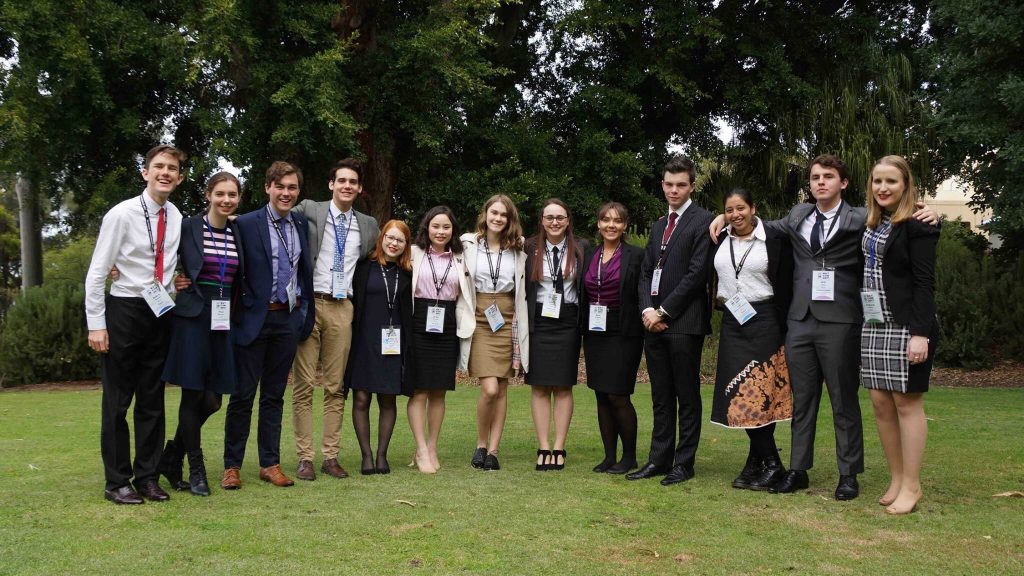 "Innovation Revolution" focus for UN Youth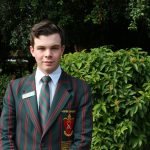 Over the holidays I attended the United Nations Youth National Conference in Perth as one of ten Queensland Delegates competitively selected from across the state in what was undoubtedly one of the most enjoyable, educational and thought provoking weeks of my life. The theme of the conference was the "Innovation Revolution" which centred on the use and development of innovative methods of addressing global issues. The theme's relatedness to St Paul's School's strategic plan was particularly engaging; many of the topics and teaching methods closely reflected the importance of the School's agile approach towards education. Automation destroying jobs, climate change, and global sustainability were all issues that were examined through the lens of innovation and all of which reiterated the importance of an innovative education.
The conference included a range of activities including Model United Nations Debating, crisis simulation, networking, and speaker panels. Formal debates saw a diplomatic and iterative approach towards issues of global importance such as resource scarcity and chemical weapons, while crisis simulation saw delegates working against the clock in a simulation of a post-soviet geopolitical conflict. At the many networking events, delegates met incredibly influential leaders at the forefront of the Innovation Revolution including Her Excellency Kerry Sanderson, the Governor of Western Australia, The Hon Dr Mike Nahan, Leader of the WA Opposition, former Foreign Ministers, and international business leaders. In my discussions with the Hon Dr Nahan we discussed the influence of technology in the modern political scheme and how continued automation requires transformational leadership in the field of education to adequately prepare young people. Delegates also took part in a workshopping program that facilitated the design of social enterprises targeted at mitigating international issues such as poverty and clean water scarcity. The conference saw me apply and develop many of the skills I have learnt at School through programs such as Entrepreneurs' Club and emphasised the importance of critical thinking and innovation. The experience has further inspired me to continue my current entrepreneurial ventures and engage in political issues on an international scale.
Throughout this year, I have been leading a small group of dedicated students towards setting up St Paul's School's own Model United Nations extracurricular group. The activity will give students the opportunity to engage with international issues in an innovative and academic way. Debating, diplomacy, and crisis simulation are all activities that students will be able to participate in. National Conference has given me the skills needed to successfully launch MUN at school, and have given me invaluable connections with UN Youth Australia which will provide access to interschool debating, diplomacy, conferencing and more for all St Paul's School Students.
Over the entire conference I met like-minded delegates from across Australia and the Asia-Pacific and made connections that will last a lifetime. This amazing opportunity has confirmed my passion for innovation and leadership and I will carry the skills developed at the conference for the rest of my life. St Paul's School taught me the importance of innovation, and National Conference reiterated that importance. In a period of the most significant change in human history, addressing questions of global prominence requires new levels of innovative thinking.
Maxwell Vidler
Year 11
Cultural Captain
---
Model United Nations (MUN) at St Paul's
As mentioned above, we are launching a Model United Nations (MUN) club at St Paul's which focusses on MUN debating and diplomacy. MUN takes the form of mock sessions of the UN Security Council and other UN Bodies. Students debate, amend, and vote on a prepared resolution from the perspective of their assigned nation. In addition to debating, the club will also participate in other activities such as crisis simulation.
The club will operate over the remainder of the year, with multiple meetings held per term. The meetings will take the form of MUN Debates, training, workshops and more. In addition to internally organised activities, the group will have the opportunity to participate in initiatives run by UN Youth Australia such as conferences and inter-school MUN competitions. All participants of MUN agree that it is one of the most enjoyable activities to participate in both socially and competitively. It is also a great activity to participate in to build skills such as leadership and public speaking.
If you would like to join the St Paul's School MUN group, please email Ms Gibson (b.g[email protected]). We'd love to have you on board!