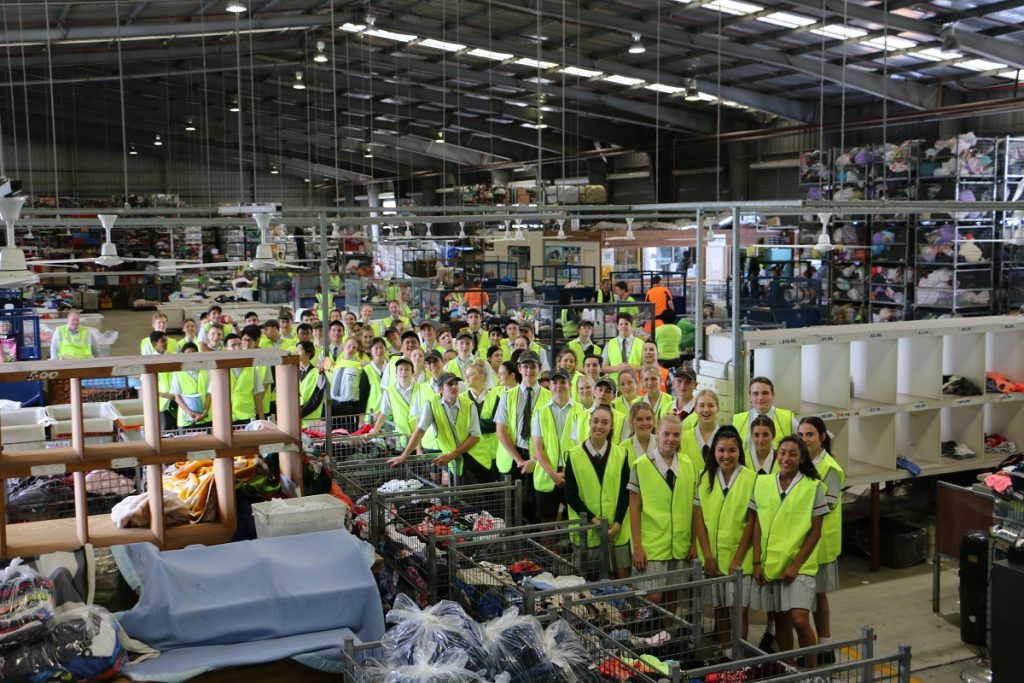 Innovation for impact
On Thursday 18 October, 76 Year 10 Business students saw with their own eyes, the largest Brisbane Lifeline distribution centre in action. This operation is just one of the many ways Lifeline Retail is able to contribute $8 million annually to their Lifeline crisis support and suicide prevention business.
To support their vision of an 'Australia free of suicide', Lifeline is seeking to increase its funding of services. Lifeline executives engaged our youthful, innovative and creative student minds to assist their brainstorming. They welcomed our students with open arms, showing and describing to us the amazing work they do. More importantly, they shared with us their current dilemmas and potential opportunities as they seek to increase revenue to provide greater funding for their Lifeline Services.
Students were exposed to so much to help them choose the Lifeline 'problem' they want to work on, including:
Business processes
Pop Up Van Prototype
Export and import model
Management challenges
Financials
Logistics
Changing customers and their needs
Landfill diversions
Repurposing
And more…..
Students now have the challenge of presenting an innovative solution to address the problem they found most interesting and exciting! So what would an innovative solution look like? We have challenged them to apply 'fresh thinking that creates value' for Lifeline and the community (Richard Lyons, 2008).
Lifeline Executives are very much looking forward to hearing the student ideas to inspire their business strategy and direction.
Thanks to our fabulous team of Business Teachers who organised the operation and will guide the students through their innovation efforts: Crystal Thompson, Tania Fisher, Nathan Woods and Renae Jones from the CIE.
Find out more about the amazing work of Lifeline https://www.lifeline.org.au/
Dr Renae Jones
Director of the Centre for Innovators & Entrepreneurs