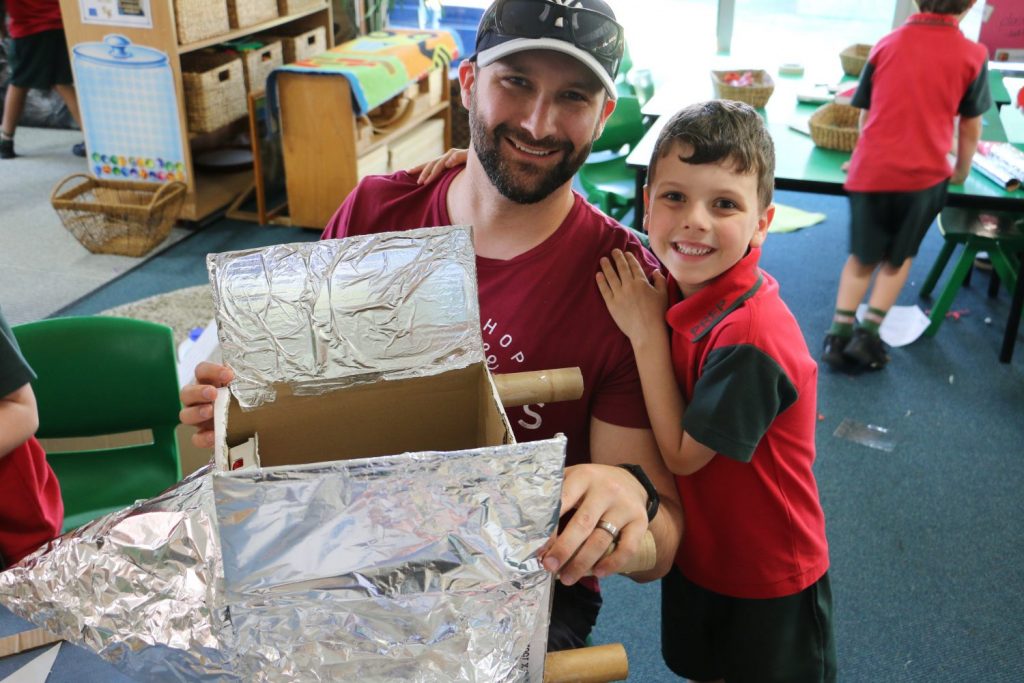 Heading to space!
In Prep, students have been building space crafts as they learn about how 'we can fly' in space!
First, students brainstormed what their vehicle would need – an entry point, seating, a fuel tank and a nose cone and fins were the priorities! They then used reverse garbage and recycled bits and pieces to create their model.
Thank you to the parents who joined us for this activity – it was a great afternoon of learning by design!