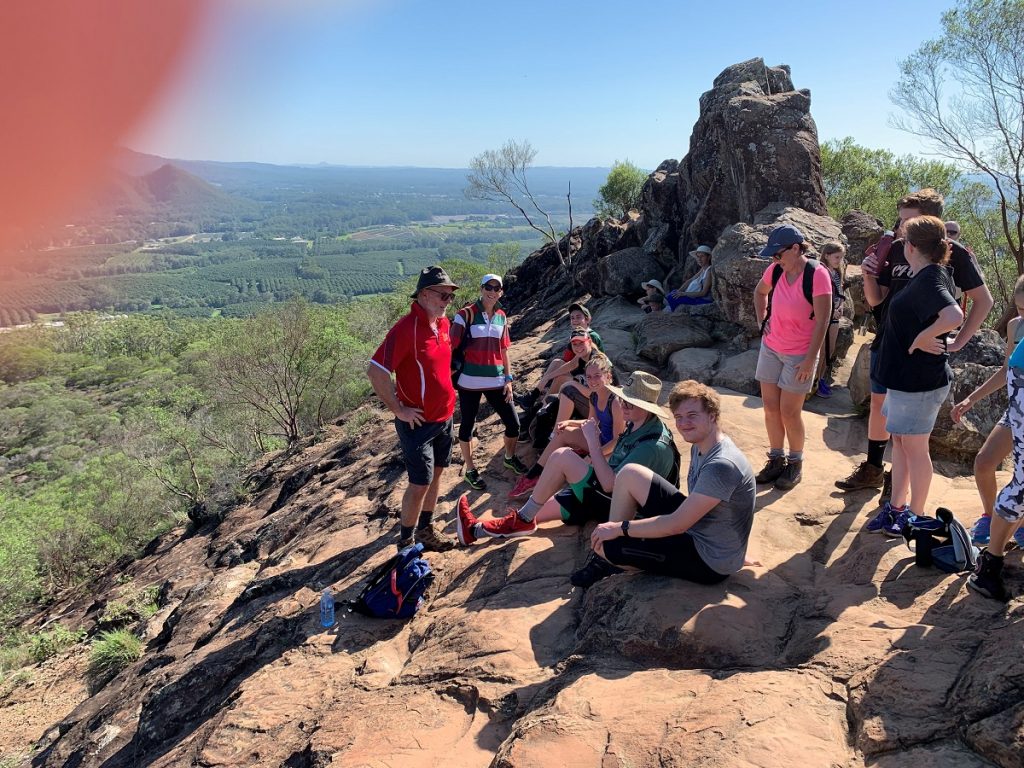 Experiential Learning Update | Kokoda Track & Year 8 Camp
Training for September's Kokoda Challenge got underway on Sunday with an early morning climb of Mount Ngungun, one of the Glasshouse Mountains. The team assembled at 8:30am and despite the steamy conditions of the morning made the ascent in around thirty minutes. The view from the top of Ngungun is quite spectacular. If any of our families are looking for an uplifting family activity on a weekend, it is a great little climb. As a starting point for our Kokoda preparation it was ideal. Team trainings will increase in length and intensity over the course of the year as we need to be ready for the torturous ascents of the Owen Stanley Ranges, but Sunday's climb was a perfect way to get the preparation underway.
Each member of the team is doing their own preparation, but team training days will occur on a regular basis, becoming more frequent as we get closer to the date of departure on the 26th September. In the lead up, regular meeting times will also feature some information giving sessions, providing the participants with some background history and context to the conflict in which our soldiers fought. This will allow our students to understand the significance of the sites they will pass through across the ten days of the trek.
Also coming up in the Experiential Learning sphere is the Year 8 Outdoor Education Journey in week 14 of the semester. The entire Year 8 cohort will be bussing out on Tuesdsday, 14th May and engaging in an expedition experience across four days, returning to school on Friday, 17th of May.
This camp is a fantastic learning experience for these students in terms of resilience, problem solving and team building. Boys and girls will attend different camps in the Cooloola and Conondale National parks working in small, independent groups; hiking, canoeing and camping out as completely self-sufficient entities. This camp comes at a very important time in the lives of these young people, and is centred around students learning what it means to be part of a team and what characteristics they need to display to ensure their team functions effectively.
Information about this camp will be sent to families of Year 8 students before the end of Term 1 and there will be information sessions about the camp in Year 8 Flex lessons. Parents will need to return permission forms and register their students online with the Camp Provider, Higher Ground. All this information will be conveyed via email and will also be sent to families in hard copy format.
Mr Cameron Howes
Head of Experiential Learning Development