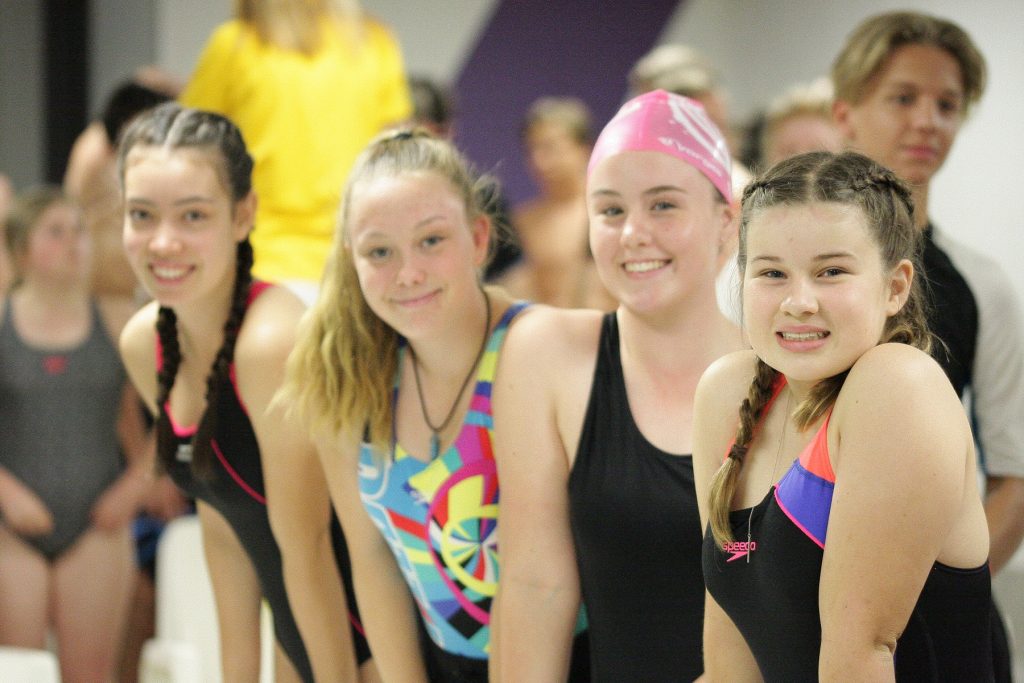 2017 Swimming Carnival
On Wednesday 8 March, we held our annual Swimming Carnival at the Sleeman Centre, Chandler. However, it was not the normal Years 7 to 12 Carnival (with the Junior Carnival held at School).  It was the first ever combined Junior, Middle Years and Senior Carnival!
With the introduction of the Vertical Tutoring System this year, we now have five Houses that extend from Prep to Year 12. Rather than a disjointed affair, the new House system brings the whole community together as one School. The Swimming Carnival was an opportunity to have all the eligible year levels competing against others in their Houses: Taja, Scudo, Mitre, Boek, and Gladius.
The prospect may have been somewhat daunting and even intimidating for the younger students, and perhaps their parents. It might have been just as intimidating for the older students! How would the event pan out with such a wide range of ages? Being the first of its kind, an enormous amount of planning and preparation went into the day.
The outcome showed that we should never underestimate the goodness, compassion and responsibility of our young people. The day brought with it not only an incredible sense of House and School spirit, but also individual stories of older children watching out for younger members in their House: encouraging words, passionate cheering, and the extension of genuine support and care. The sense of family within each House was palpable.
As parents, you should be very proud of your children. We are. This is what the Vertical System is all about: every student having the opportunity to develop leadership and mentoring skills, either in a one-on-one capacity or collectively as a team.
Dr Paul Browning
Headmaster