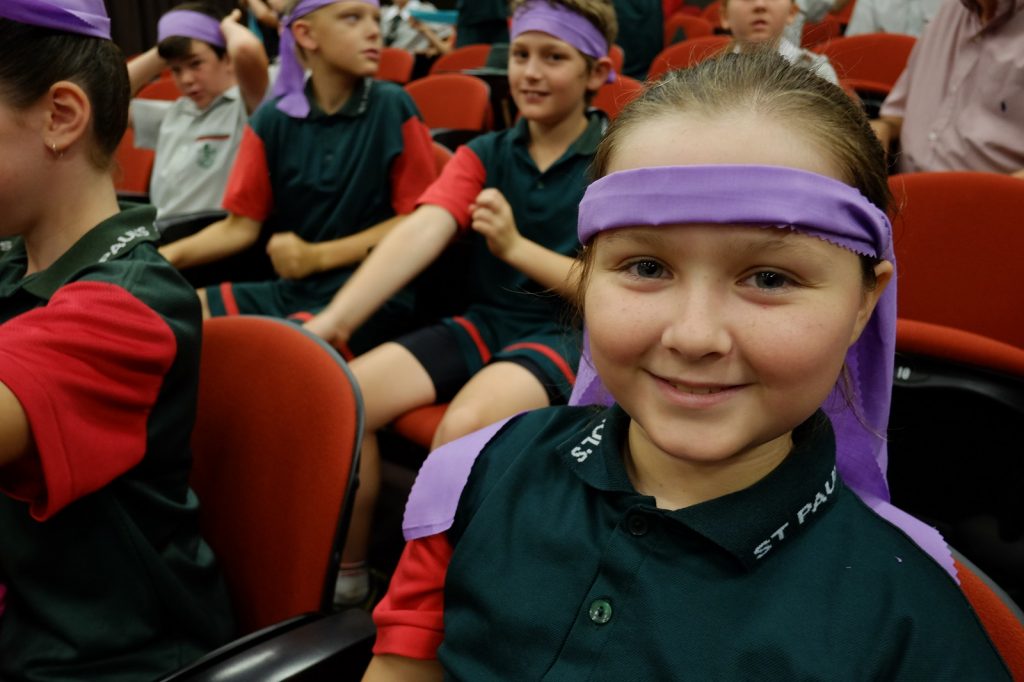 Young Round Square Conference
On Wednesday 11 October, our Young Round Square team, along with their support crew, held a conference for the Year 5 students. The theme for the conference was 'Think to the Future,' focusing on leadership and environmental stewardship. The Conference began with an opening ceremony, where we explored the six Round Square IDEALS of Internationalism, Democracy, Environment, Adventure, Leadership and Service. We heard about Kurt Hahn, and his passion for learning through experience. After breaking into Barazza Groups and playing a few games, the Year 5 students began their adventure challenge, looking for signs of the IDEALS throughout the St Paul's School Campus.
Next was the opportunity for the children to explore what it means to be an 'awesome' leader… boy did we have some fun doing that! Working together in teams, we brainstormed the qualities required for leadership, and put that to practice in a variety of leadership challenges!
Kylie Roche from Tangalooma EcoMarines visited in the afternoon, sharing with us the inspiring work the Tangalooma EcoMarine Ambassadors do to promote a healthy environment for local marine and wildlife. She challenged the year 5 students to apply to become Tangalooma EcoMarine Ambassadors! After time brainstorming the qualities of an 'awesome' EcoMarine Ambassador, a keen group of students picked up their application forms, and prepared speeches to persuade our Young Round Square team that they have what it takes!
Friday came, and we listened to eight INCREDIBLE presentations from passionate students who want to make a difference to our local environment! After a lot of deliberation, democratic voting, our Young Round Square team selected four Tangalooma EcoMarine Ambassadors! Congratulations to Nivrithi, Iha, Sienna and Alistair! We can't wait to begin this adventure with you on the 30th October, where we can be inspired by other schools and the positive steps they are taking in their communities!
Remember: "There is more in you than you know. If we can be made to see it, perhaps for the rest of our lives we will be unwilling to settle for less." – Kurt Hahn.
Mrs Erin Casablanca
Young Round Square Coordinator