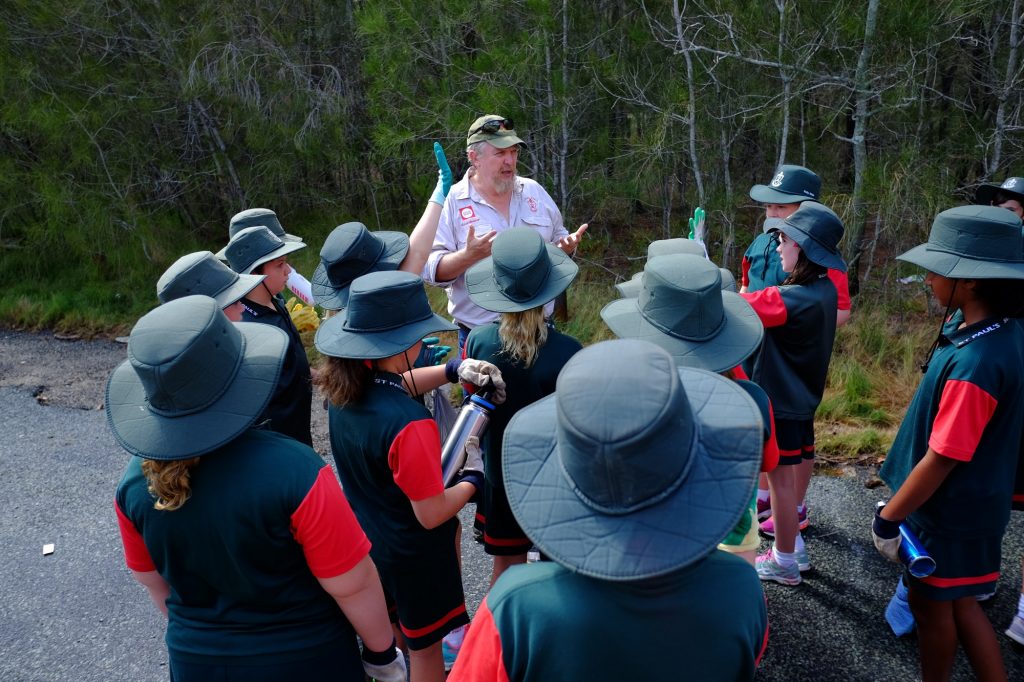 Young Round Square clean up local reserve
This morning our Young Round Square Executive were joined by 19 other Year 5 and 6 students to clean up Barungwarra Bushland Reserve. After a short bus trip and a safety talk, we walked through the reserve and picked up a considerable amount of rubbish. The children had great discussions as they searched for rubbish, about where the rubbish was concentrated, and what types of rubbish were found. It was a bit of an adventure!
We are so incredibly proud of these students, as they approached this task with enthusiasm and a true heart for servant leadership. To top it all off, the children were thanked by a local community member as he jogged through the reserve. What a great way to begin our Friday morning!
Our Clean Up Australia Day activities continue on Sunday morning, as we collect rubbish in the area surrounding St Paul's. For more information, see here.
Mrs Casablanca
Young Round Square Coordinator