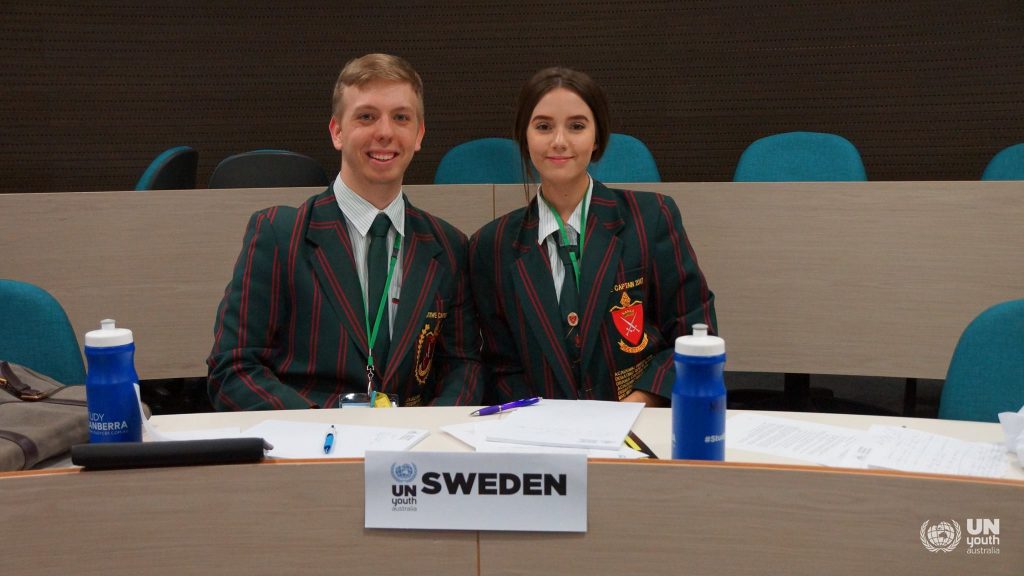 Young diplomats on national stage
Australia's best young diplomats put their skills to the test in Canberra late last year, for the UN Youth Australia Evatt Finals.
Lachlan Hardie and Sarah McDonald (Class of 2017) were part of a group of 60 debaters, comprising 30 teams who had all placed first, second or third in their respective State or Territory competitions (plus two teams from New Zealand).
Over the course of four days, Lachlan and Sarah debated as many as three resolutions per day, representing Sweden in the UN Security Council. These resolutions included topics such as disputed borders between India and China, the diplomatic embargo of Qatar and a myriad of other topics which tested their international knowledge.
After this, fifteen teams were selected to compete in the Grand Final. The finals chamber consisted of all five Queensland and New South Wales teams, as well as four Victorian and one Western Australian teams. Participants were given a country new country to represent and just two hours to complete their research before entering their final debates.
Overall, Lachlan and Sarah placed third in the national competition – a superb achievement!
Both students hope to continue their involvement in UN Youth activities and share their knowledge with students involved in Model United Nations (MUN) here at St Paul's.