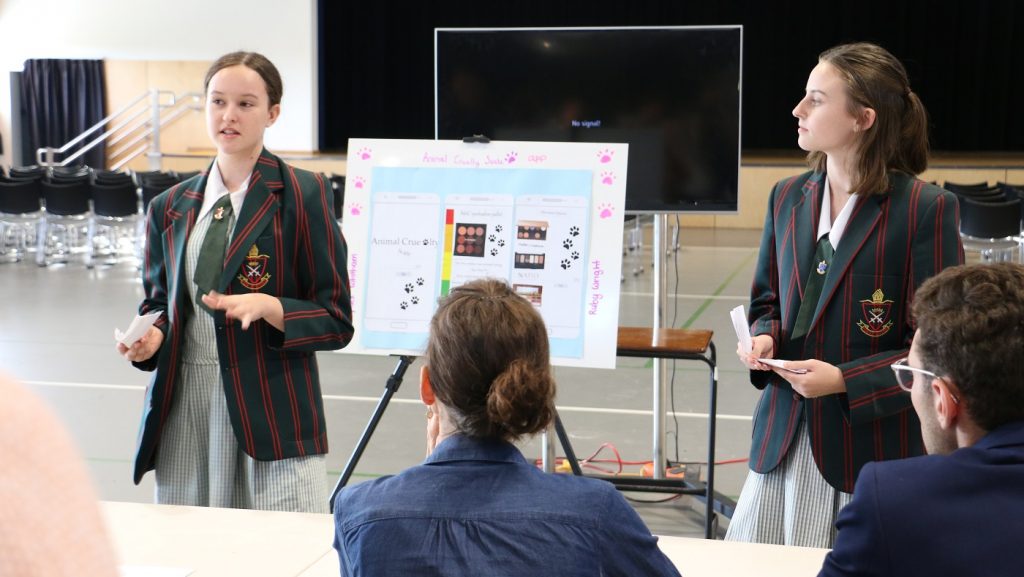 Year 9s to showcase entrepreneurial learning
As part of the Year 9 Business Studies curriculum, students have been exploring social entrepreneurship. Students identified local and global problems, and developed innovative and viable business solutions to alleviate some of these pressures.
Next week students will share their ideas with the St Paul's community.
You are invited to attend the Innovation Revolution: Business Showcase event, where our Year 9s will have the opportunity to engage with guests in discussions about their social enterprise. Their ideas not only matter to them personally, but are aimed at revolutionising communities.
Our last event was successful, but we are hoping that, with your continued support, we can make it even greater this term.
The event will take place on Tuesday 19 November from 3:15 to 5:00pm.
For more information and to register for free tickets, please see HERE.
This unit exposes students to the potential of a third pathway – an entrepreneurial pathway.
While not all these students will go on to become entrepreneurs, at St Paul's, every student is helped to learn to think like an entrepreneur.