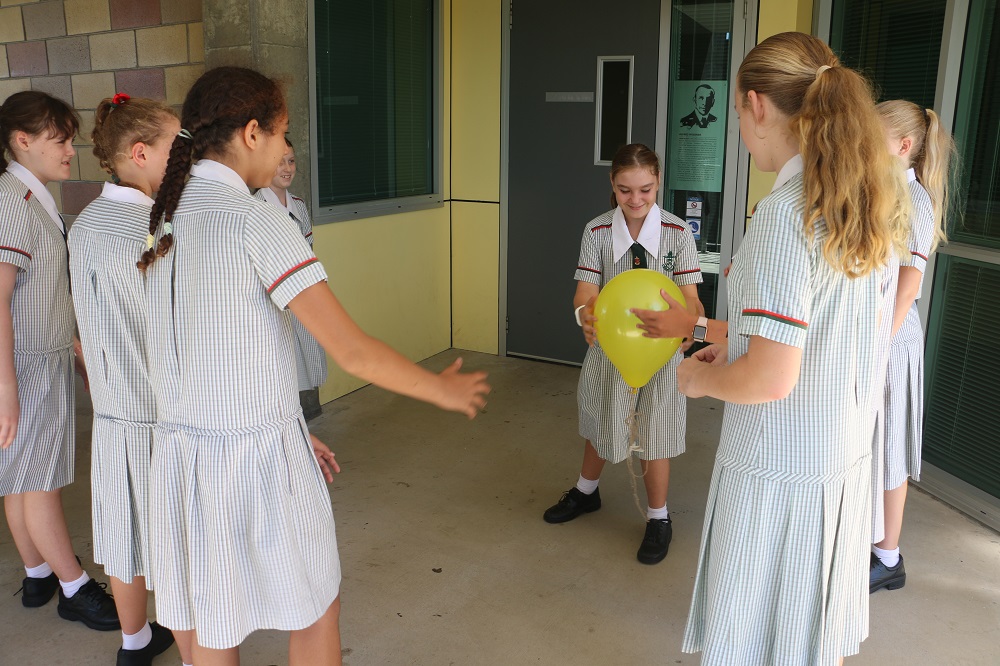 Year 7s are a force to be reckoned with
Could you make a helium balloon hover motionlessly in the air for several minutes without being attached to anything?
In Year 7 Science, students are learning about the forces that govern our world. The Design Thinking Realm is central to the process as it encourages students and teachers to approach the curriculum in an innovative way. Students are shown here using design thinking as a creative problem solving approach to balance forces in challenging contexts which encourage experimentation, continuous refining and collaboration.