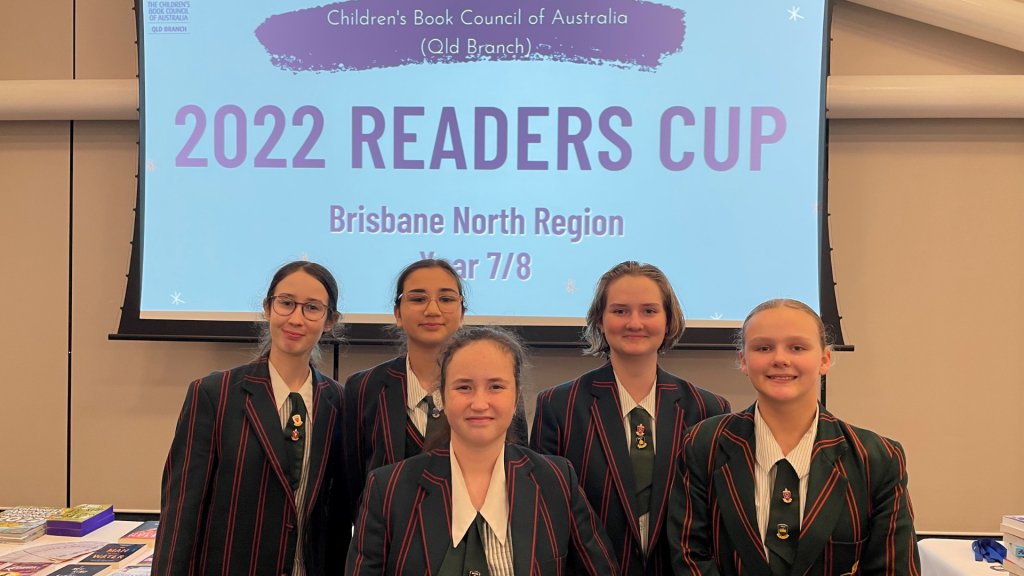 Year 7-8 Readers Cup
Congratulations to our Year 7-8 Readers Cup team. Competing in the North Brisbane Regional Readers Cup competition against 11 other schools from the Brisbane area, our team consisted of Lily Watson, Chloe Walters, Shayna Stern, Emma Linton and Indi Odgen. The Readers Cup competition requires the team to read the five selected titles over Term 2 and, on the evening of the competition, answer questions about the story and characters of each of the books. It is a fun evening and the team from St Paul's School proudly represented themselves and the school, showing their strength of character and creative thinking.
The team came away with fifth place, which is excellent and to be highly commended. Well done to all team members.