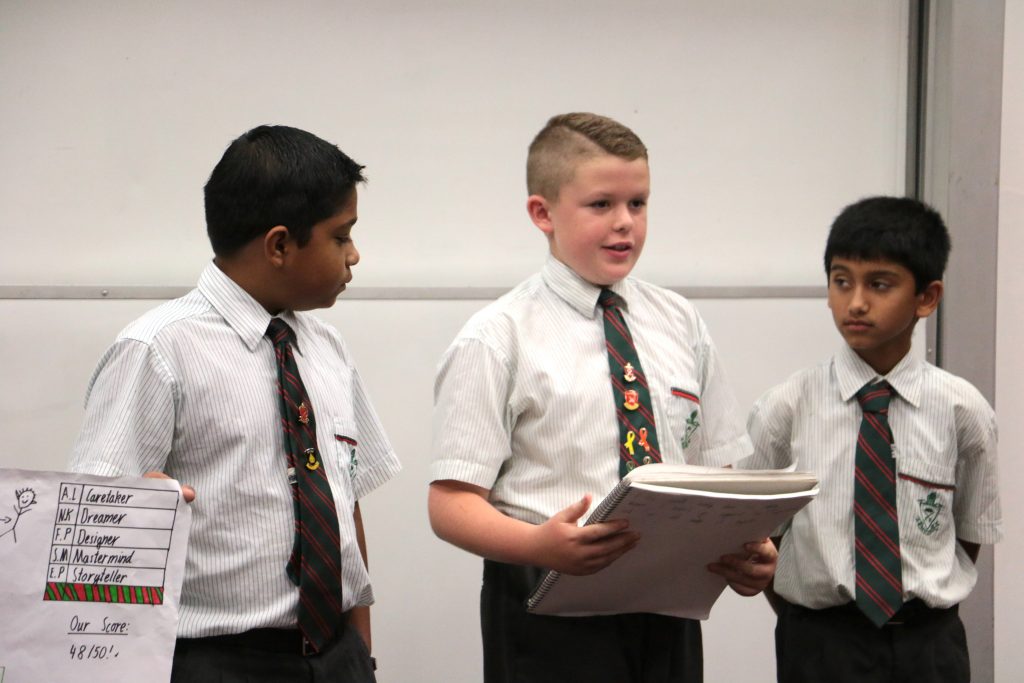 Year 4s Strive to Strengthen their Communities
This semester in IST, our Year 4s with the guidance of Dr Renae Jones (CIE), Mrs Skinner and Mrs Lees have been looking through an entrepreneurial lens to examine ways to strengthen their communities. The theme for IST was strength, so during the semester the students discovered the importance of strong ideas, models, passions, relationships, impact, and action.
They put their entrepreneurial learnings into action – presenting their two minute pitches on the community problem they identified, their customers, and their creative solutions. We were all very impressed with the business names (Crime Crackers, Time Twisters, Kings of Conflict, That's Rubbish, Pawsome.co, Fabric on Fire, Club Crackers, Stealing Stoppers, Playground Evolution, and Time Masters), team work and confidence.
Congratulations Year 4 and we can't wait to see these ideas put into action in 2021!
Dr Renae Jones
Director of the Centre for Innovators and Entrepreneurs
You can learn more about the Centre for Innovators and Entrepreneurs (CIE) on our CIE website.