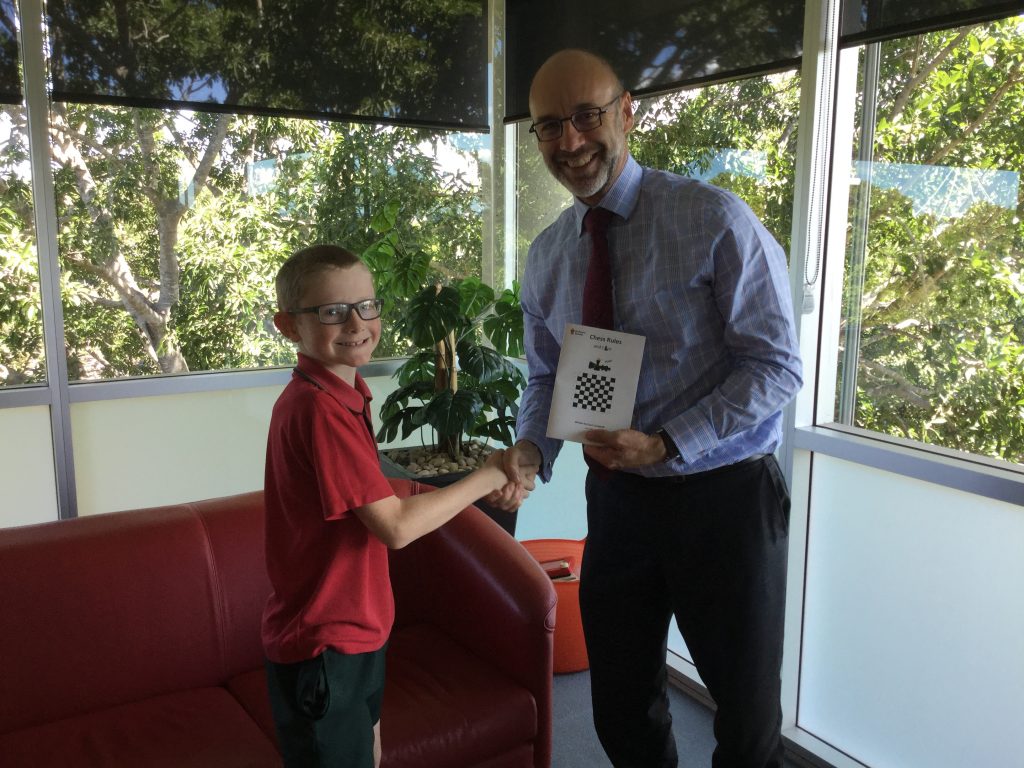 Year 3 student launches book
Year 3 student Euan Campbell had a 'book launch' meeting with Dr Browning today to provide him with copies of his book "Chess Rules and Tips" for the chess club.
At the meeting, we also had Mrs Connolly, Steve Wilkins and Jenny Hubble.
The book came about because Euan produced a hand written and drawn book about chess rules in order to assist his teacher Mrs Hubble how to improve her chess. The book was impressive in its content and structure, and it had potential to be a great resource for beginning chess players.
Euan worked with Mrs Hubble to publish the book in a digital format so that multiple copies could be produced.
The book was edited with input from Steve Wilkins, and Euan thanked Mrs Hubble and Mr Wilkins in the meeting, and told Dr Browning that he hoped it would be a good resource for chess players in the school. Dr Browning congratulated Euan and encouraged him to keep writing and publishing.
We look forward to seeing more literary accolades in Euan's future!