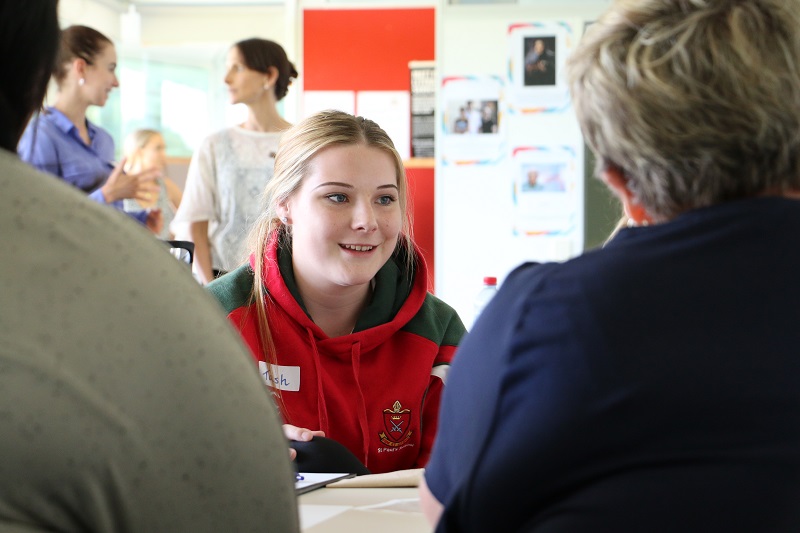 Women's Week LeadHers Workshop
In partnership with the University of Queensland, the Centre for Innovators and Entrepreneurs held their first ever Women's Week LeadHers Workshop!
The CIE joined forces with the UQ Ideas Hub to design and deliver an innovative Female Leadership Program to celebrate QLD Women's Week (2-10 March, 2019) and foster mother-daughter relationships.
On Tuesday, St Paul's mothers and daughters attended the CIE to learn alongside one another, share stories, reflect, and achieve great things together.
Participants heard from amazing guest speakers, Yas Grigaliunas (World's Biggest Garage Sale), Shannon Cooper (My Food Religion) and Lucy Rament (Auto & General), all successful female leaders in their respective industries. The workshop also involved a live cooking demonstration!
At the end, all involved were able to walk away with enriched relationships, new knowledge, and a suite of strategies to support them in their leadership futures.
Thank you to the generous sponsors, Auto & General, UQ, and Zen Sisters Food for supporting us to make this event possible.