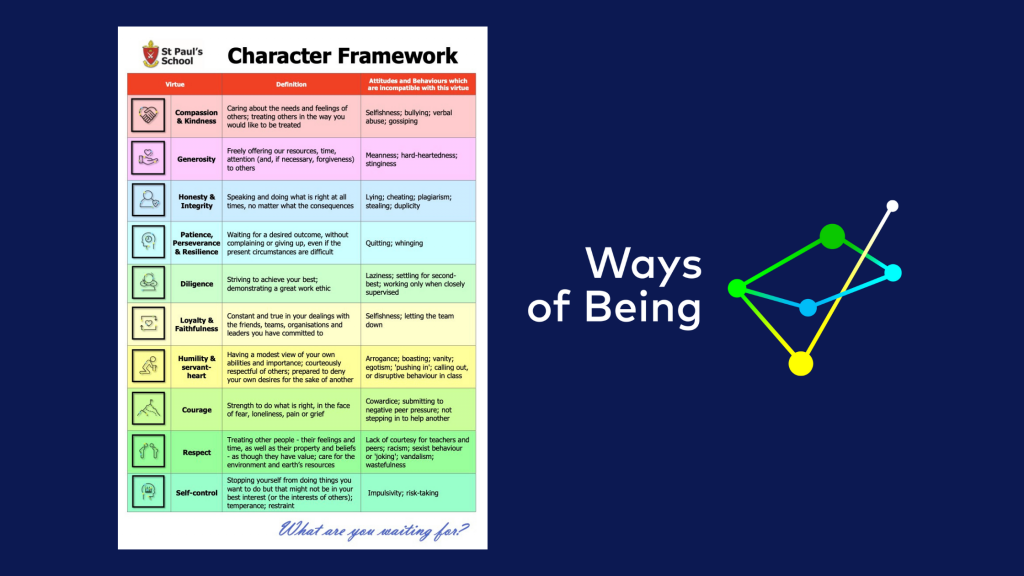 WHAT IS "WAYS OF BEING"? VIRTUE #9: RESPECT
As you may recall, I have set myself the task of using these e-News articles to explain to parents the "Ways of Being" framework that we have developed at St Paul's School. Ways of Being, in conjunction with Realms of Thinking, represents the ways in which we seek to deliver a holistic education.
At the heart of Ways of Being is a commitment to character education, worked out in the teaching of Virtues. The virtue I want to address this week, because I have been thinking and speaking about it a lot recently, is Respect. At St Paul's School we describe respect this way –
| | |
| --- | --- |
| | Treating other people – their feelings and time, as well as their property and beliefs – as though they have value; care for the environment and earth's resources. |
As you know, we also try to help students understand our virtues by describing the associated vices. In this case, Respect does not look like this –
Lack of courtesy for teachers and peers; racism; sexist behaviour or 'joking'; vandalism; wastefulness.
Sadly, a very small minority of students in the secondary school have not been acting respectfully in recent weeks. As you may have heard, there has been some graffiti and vandalism in some of the student toilet blocks. To make matters even worse, some of the graffiti took the form of crude homophobic and transphobic comments. It was necessary to close those amenities until the necessary cleaning and repairs could be made.
I can clearly recall hearing a wise headmaster in one of my previous schools tell the students, in a situation like this, "There are better ways to leave your mark on a school than writing your name on the back of a toilet door!".
I really don't want to become pre-occupied by negatives; I want to work with students on positive ways of personal growth and leadership development. We have great pathways for all students who really want to make their mark on the school and on the world. Just recently, for example, I have been really impressed by the extracurricular Music students who performed outstandingly at "Music in the Dark". Another group who have really impressed me are the large group who volunteer their time and energy on a regular basis, in a variety of Service Learning opportunities, including the preparation of free lunches for disadvantaged students in other schools, as part of our "Eat Up" program.
I encourage you to have conversations about these things with your children around the meal table. Why not ask them – "How do you think you could leave your mark on St Paul's School?".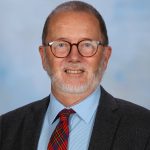 Mr Nigel Grant
Executive Director of Faith & Community