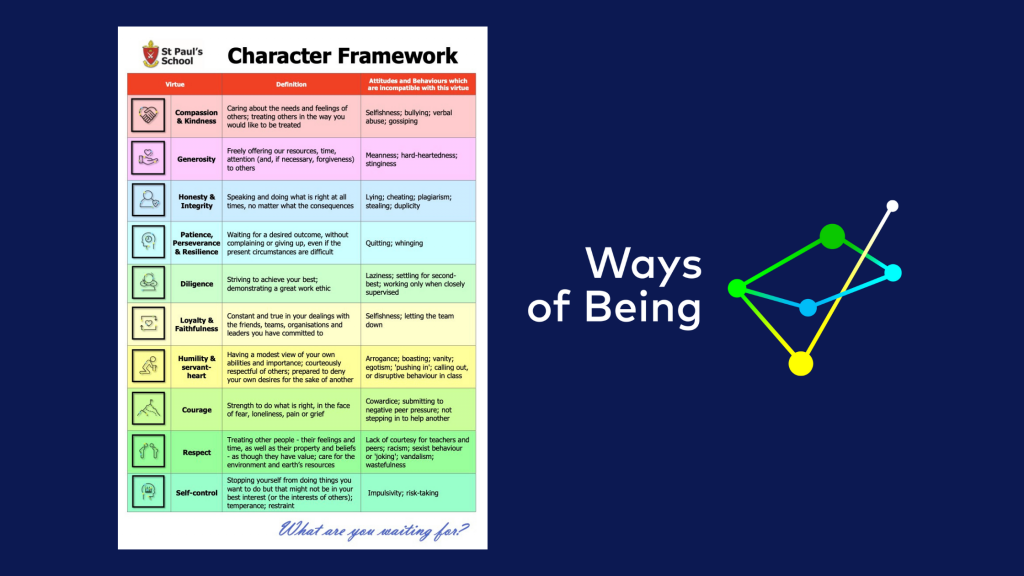 What is "Ways of Being"? Virtue #3: Honesty and Integrity
As you know, at St Paul's School our purpose is to offer a holistic education, which I understand to mean an education that is "concerned with educating the whole person – body, mind and soul – to develop his or her fullest potential" (Lee, 2015).
When we talk about character development in the lives of students at St Paul's, it is really the education of souls that we are concerned with; not just the way they think and act, but the type of person they are becoming. There is, of course, a (Christian) spiritual aspect to this, as well as a purely humanistic one. Our understanding of a "good life" is informed by our faith, which teaches us that the most important thing is to love God and to love our fellow human beings. A truly good life will be a virtuous life.
I really like the following definition of character, which comes from Ofsted in the UK –
"a set of positive personal traits, dispositions and virtues that informs students' motivation and guides their conduct so that they reflect wisely, learn eagerly, behave with integrity and cooperate consistently well with others".
At the request of a group of parents, I am outlining in a series of e-News articles the ten virtues that make up the St Paul's School Character Framework. This week, I am considering the third of our virtues –
| | |
| --- | --- |
| | Honesty & integrity – Speaking and doing what is right, at all times, no matter what the consequences. |
Integrity is at the very heart of character, in my view. Am I kind and fair in my dealings with everybody, or only with my friends? Do I tell the truth all the time, or only if I know it won't cause trouble? Do I work hard all day, or only when my supervisor is watching? Do I stick by my friends when the going is tough, as well as in the good times? Can I be trusted? Am I reliable? Each of these questions, although they may refer to different virtues, are also asking whether or not I am a person of integrity.
In my mind, the antithesis of integrity is 'image', and we all understand how important our image can seem – especially when we are young. Being liked and accepted seems like the most important thing in the world, and it seems as though the only way to fit in is to project the right image (which often means conforming to the norms of the group). As we grow up, it is to be hoped that we develop enough confidence and self-esteem to realise that, in fact, being true to ourselves and those we respect is actually more important than simply having a carefully-crafted image.
John Wooden, probably the greatest coach in NBA history, gave this advice to the young men he coached –
"Be more concerned with your character than with your reputation, because your character is what you really are, while your reputation is merely what others think you are."
Image is a bit like reputation; it's what people think you are. As we have conversations with your children at school, we encourage them to worry less about their image and more about their integrity.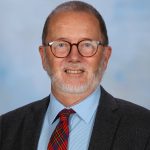 Mr Nigel Grant
Executive Director of Faith & Community