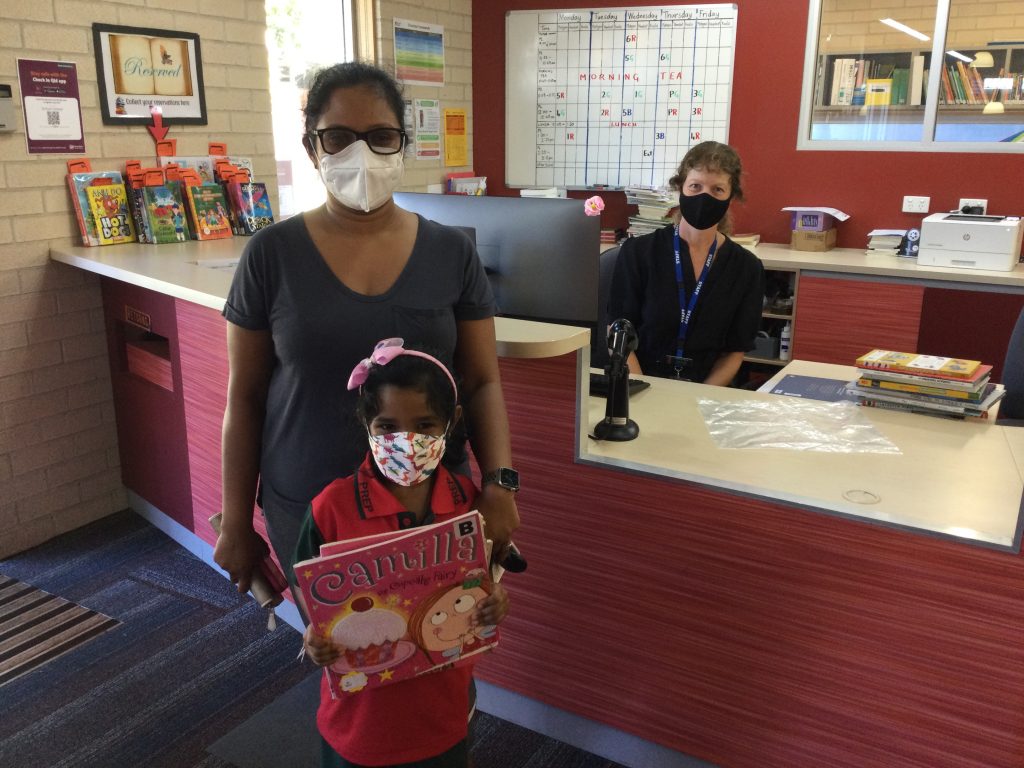 What are the secrets librarians use to engage young people in reading?
Every librarian has been approached by parents hoping to unlock a hunger to read more.
The good news is that your child may be reading more than you think – just not in the way that you were taught.
The benefits of reading are greater than just better comprehension, spelling and writing ability.
Reading can help improve vocabulary, memory, sleep, attitude, creative thinking, and test scores, even in subjects other than English.
Reading contributes to the broader focus on St Paul's School's unique Realms of Thinking approach to learning – helping students master basics while growing their capacity to ask better questions, navigate challenges, develop empathy, and spark their imaginations.
Here's some of the points I raise when parents ask me about reading:
Reading is reading
Whether it's a fiction book, graphic novel or audiobook – reading is reading and your child still obtains those important benefits. Children don't have to be reading the classic novels to make progress. Graphic novels are driving reading interest among students recently because they offer visuals that accompany bite-sized chunks of text. These novels are easy to follow and quick to read and build critical thinking skills as readers interpret the visuals and navigate the text and images. Graphic novels cover multiple genres so I'm certain there's one out there for your child. They've also changed a lot since the comics of our youth. Smile by Raina Telgemeier is a great example – it's the Harry Potter of graphic novels that introduced so many children to the wonder of reading – but there is a graphic novel to suit every reader.
Audiobooks count
We know reading is reading but listening can also be reading. Audiobooks have opened a new dimension to reading. They're a great way for reluctant readers to keep their reading alive. Some students don't enjoy the thought of having to sit and read and some genuinely find the task difficult. Audiobooks are a fantastic alternative which research shows still provides the many benefits of ordinary reading. There's a great quote from Don Katz, the founder of Audible, about audiobooks that says: audiobooks are for when the hands are busy but our mind is free. While your child might be doing their chores, travelling on the bus to school or walking the dog, they're able to make their way through a book. Improved accessibility means it's easier than ever for your child to try audiobooks – our school library has a platform that allows students to access audiobooks for free from anywhere on any device.
Just 10 minutes per day
Reading doesn't have to be considered a chore. You don't have to set aside an hour every day to make reading count. Ten minutes of reading per day is enough to create a good reading habit – it's that simple. Keep a book handy in your lounge room or next to your bed. If you can see it, you're more likely to pick it up and read for 10 minutes or even longer once the book takes you on a journey. Don't forget the influence that parents can have on their children's reading habits. A child will take notice if they see a parent enjoying a book.
Try not to push too much
We know that parents only want the best for their child's education but forcing students to read often makes them less interested. Texts are set for many classes but that doesn't mean that every child will be interested in that book. How can you reignite the spark and love for reading? Help children set up a cosy reading space at home, talk to them about what you are reading, ask them about the characters or the plot of their book, or offer them a new way of reading something they're interested in. Reading for pleasure is powerful and enjoyable, and it's important to remind students of this.
Reading creates so many opportunities for children. A child's engagement with reading might change along their life and that's okay. If you are trying to support your child and build their reading habit, you're not alone – there are plenty of resources to help parents wanting more information. Here are just a few:
And here are some links to research around the benefits of reading: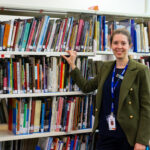 By Miss Madison Dearnaley
Information Services Teacher Librarian
Are you interested in learning more about St Paul's School?
Check out some of the links below to see why we believe it's the right school for your child and your family.