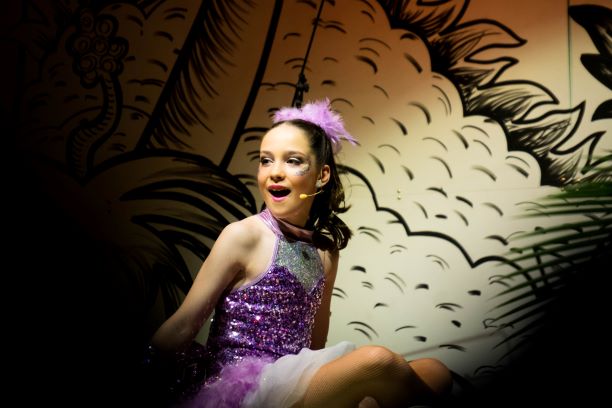 What a week it was!
There was much to celebrate last week. At the inaugural Australian Education Awards event held in Sydney on 17 August 2018, the School was recognised with four national awards for the work it has been doing to prepare resilient global citizens, who are innovative thinkers with a heart for servant leadership. The highlight of the evening for me was when the MC for the night, TV personality Tom Williams said, "What is happening at St Paul's School? There must be something special happening there!" We took away more awards than any other school.
It is lovely to be recognised nationally, but what is more valuable is how affirming it is to know that the work our teachers and support staff have been doing is truly providing your children with an education worth having. That work is underpinned by our Realms of Thinking, designed to foster every child's creativity and ability to think like an innovator. From my perspective, there is no better nor important job than supporting the next generation of people to become people of character and influence.
The week was made all the more frantic with the goings on in parliament. We were inundated with media, including the New York Times, all wanting an insight into Peter Dutton, past student, who could have been the next Prime Minister.
But the real highlights of the week for me were the achievements of the students. Seussical the Musical – if you didn't get a chance to attend one of the two performances you missed an amazing night. The talent of the students was just incredible. I am also in awe of the staff who worked incredibly hard to hold another musical, the second in as many years. I hope that they are sensible and have a break next year!
The other highlight was hearing about the success of one of the start-ups in residence in our Centre for Innovators and Entrepreneurs. Illuminating Distractions have designed and made a card game to teach the concept of global sustainability. They hit 100 sales and made their first online sale. 90 units were purchased by the United Nations! St Paul's School really is a place where every child can create their own story.
Dr Paul Browning
Headmaster
---
APPLICATIONS FOR RAY GEISE BURSARY – CURRENT STUDENTS ONLY
Bursary Details:
The Ray Geise Bursary for Service will be offered to one current St Paul's School student, who will be in Year 7, 8, 9, 10 or 11 in 2019.
This Bursary is to the total value of $1,000, as a reduction in School fees for 2019 only.
Criteria:
Students should submit a covering letter detailing their performance in pursing the Aims and Goals of the School and must show evidence of consistently caring for others and helping them to live worthwhile and meaningful lives; students must have pride in their School and demonstrate this in their dealings with their peers and indeed the whole School community.
In addition to the covering letter, students should submit a 1000 word essay on "Building a Christian Caring Community in the 21st Century."
In awarding the Ray Geise Bursary, particular attention will be paid to the performance of the applicants in pursuing the Aims and Goals of the School, and to any financial need which exists in the family.
Applications:
All Bursary applications and offers are to be treated as private and confidential and are not for public discussion or announcement.  Applicants should submit:
a Bursary application form
a covering letter
an essay
A separate application should be submitted for each child within a family.
Bursary application forms are available from the Headmaster's Executive Assistant, Ms Sam Beeney, via email request:  [email protected]
Bursary applications (including completed form, covering letter and essay) should be submitted in a sealed confidential envelope by Friday 19 October 2018 (the end of the second week of Term 4) to:  Dr Paul Browning, Headmaster, St Paul's School, 34 Strathpine Road, BALD HILLS  QLD  4036.