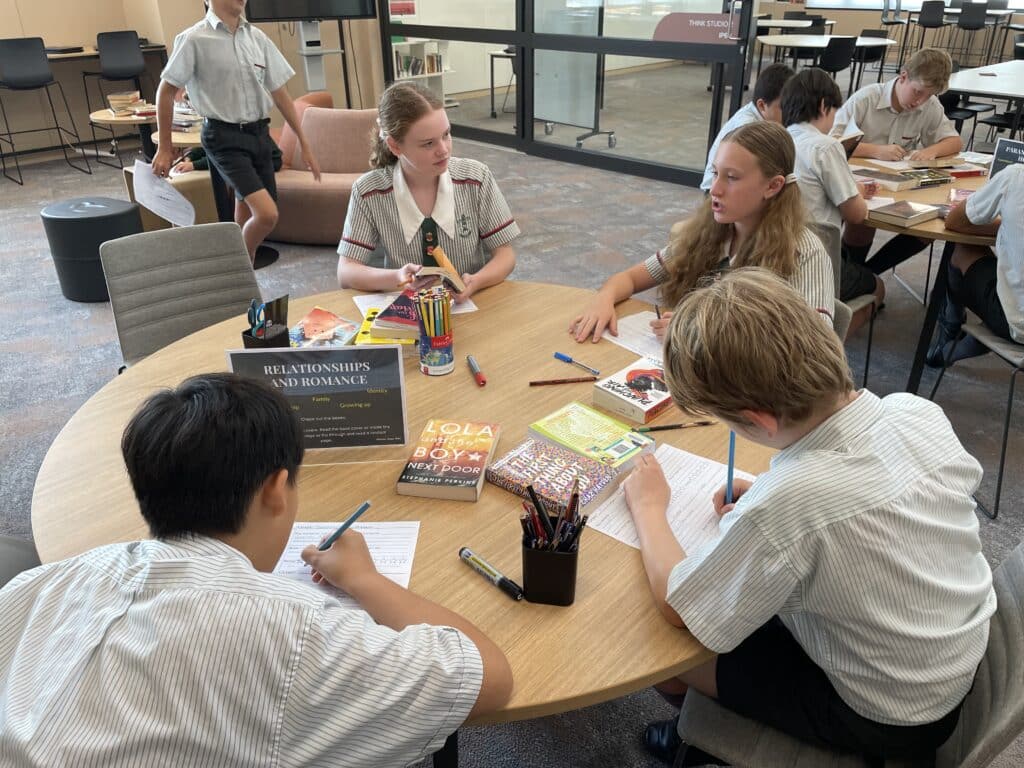 Welcome to the Secondary Library, Year 6
This term, the Year 6 classes have been introduced and welcomed to the Secondary Library. It's a big step, moving away from the familiarity of the much-loved Junior Library and venturing up and into the Innovation Precinct to discover all that the Secondary Library has to offer them.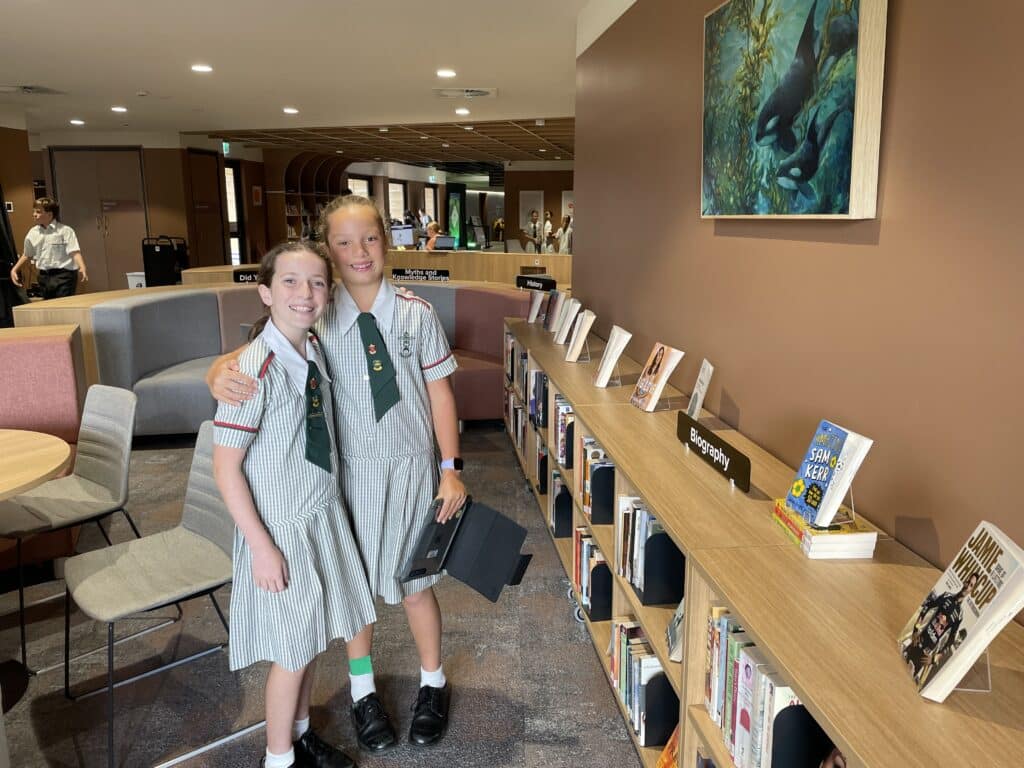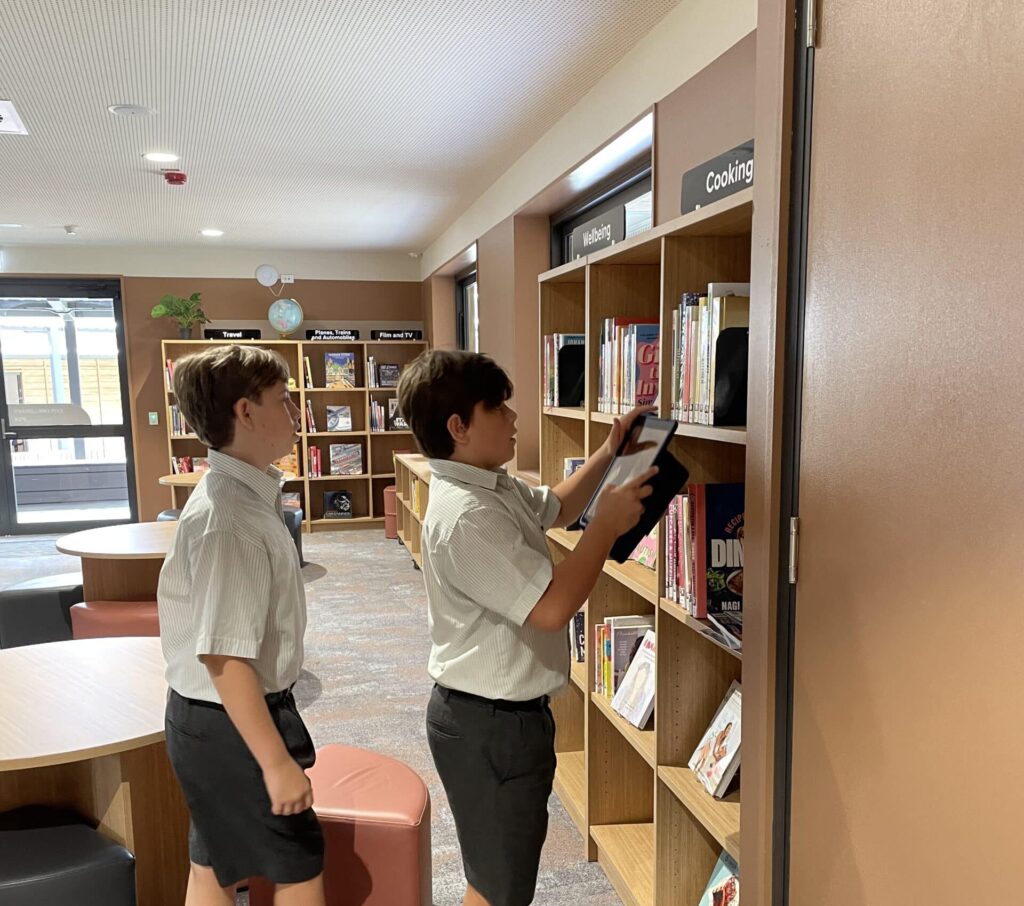 So far this term, the Year 6 students have been introduced to the Secondary Library spaces, exploring them with a QR code scavenger hunt. They have learnt about the non-fiction collections and how they are arranged by topic, so they can easily find books on entrepreneurship, creativity, wellbeing, travel and more. The sport books have been very popular! The Year 6 students also get their first taste of the Secondary Library's massive Manga and Graphic Novel collections, always a hit.
To assist them with the creation of their Year 6 Yearbook pages, the students have done a Canva refresher course during their lessons, a taste of the many sessions they experience in Secondary School, targeted to the information and digital literacy skills they need to succeed in Year 7 and beyond.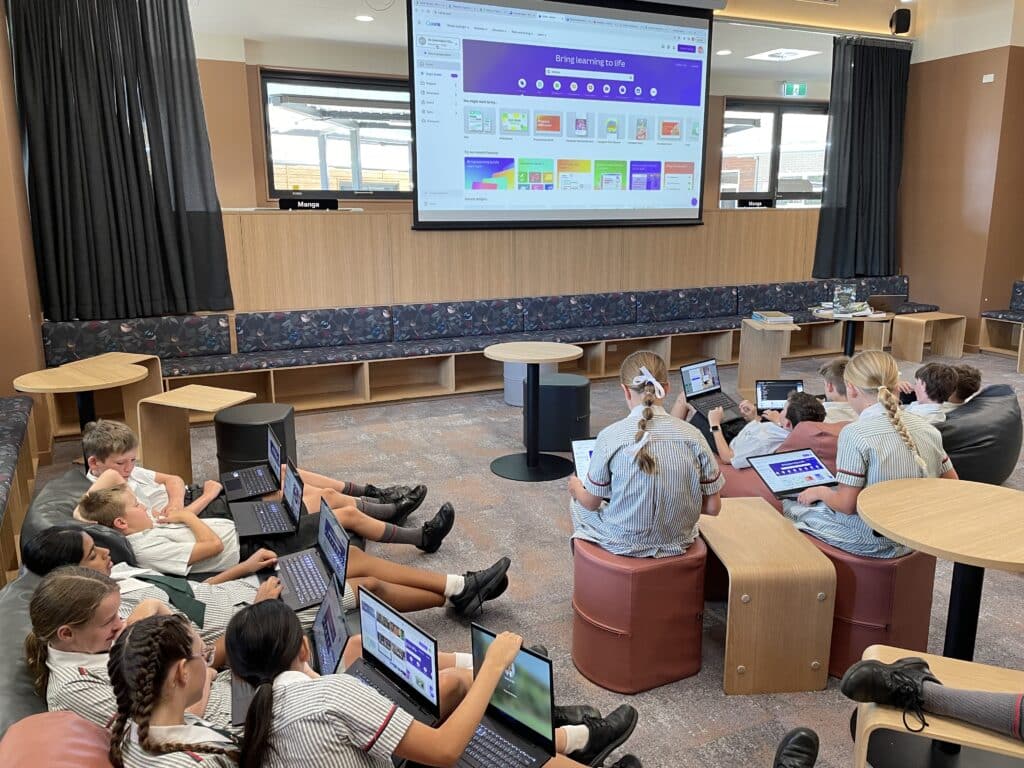 This week, the students have been introduced to the fiction collections, completing a genre tasting activity, so they can sample each of the fiction genres we offer and help them to discover what they might like to read.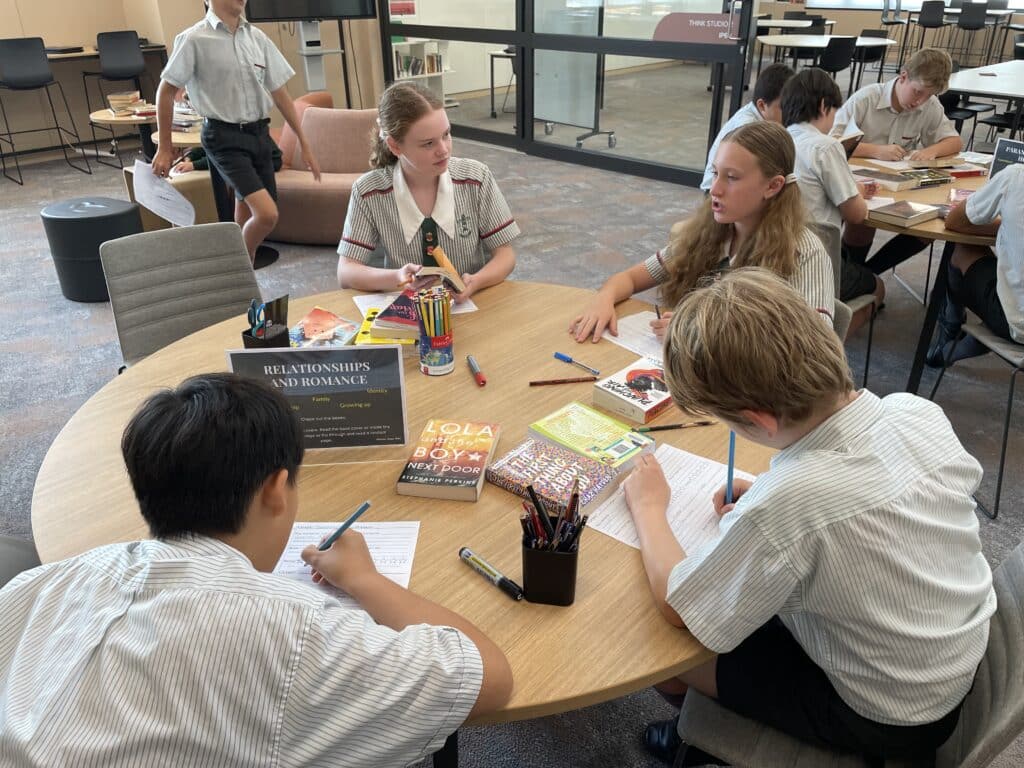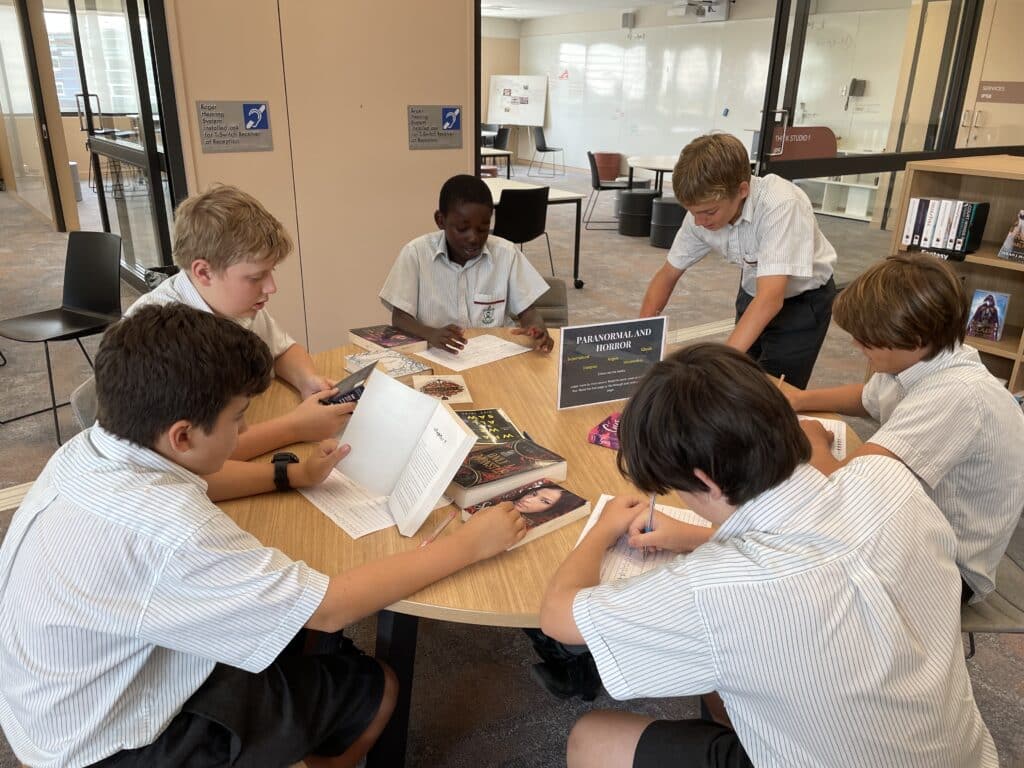 The Secondary Library is a place all students are welcome, can find a place to belong, and find something to interest them, a game to play, a good book to read or a friend to connect with. It is wonderful that through this transition, the Year 6s are introduced to the Secondary Library and know that, come next year, it will be a familiar and safe space for them. We are loving watching their excitement about borrowing and exploring the space and look forward to the rest of the term's activities.