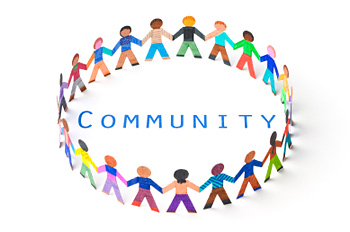 Welcome back to some semblance of normality!
This week we were once again able to meet as a school at a live assembly. I took the opportunity to pick up on where we left off at the end of Term 1. We farewelled long-serving staff member Paul Sullivan.
This year, the School is celebrating 60 years. At each assembly (prior to isolation), I was sharing with the community an aspect of our history that has shaped who we are today. Today's story was about the people who have shaped our identity.
The culture of a school is largely shaped by its leader. The founding Head of St Paul's School was Mr Peter Krebs. Many of the current values and traditions were established by him.
Prior to his appointment, Mr Krebs was a Teacher at Barker College in Sydney and then a Senior School resident Master at Anglican Church Grammar School (Churchie).
In his first years at St Paul's, Mr Krebs taught English, French, German, Latin, History, Music and Religious Instruction in addition to his administrative duties – what a person! He was also passionate about music, having previously been the choirmaster at Barker College.
If you speak with any past students of that era, they will recall with great fondness memories of Mr Krebs watching the weekend TAS rugby match from behind the goal post seated on his "shooting stick" wearing his signature beret.
The School history records say, "During his time at St Paul's School, Mr Krebs established many of the traditions that make up the fabric of the School today." Mr Krebs retired in 1978.
But it isn't just the Head who shapes a school, the staff have a large influence too.
At today's Assembly, we honoured those staff (teaching and non-teaching) who have served and shaped our community for over 20 years. An Honour Board carrying their names was unveiled by the longest-serving, and recently retired staff member, Mr Paul Sullivan (who we couldn't properly farewell at the time because schools had been closed).
Paul Sullivan commenced at St Paul's in January 1981 as a Maths and Science Teacher. He went on to hold many roles including Head of Science, Deputy Head of Senior School, Head of Senior School, and the Director of Operations.
In addition to his passion for science, Paul was (and still is) an accomplished sportsman. He coached the First XV and began our regular cricket tours to the UK in the early 90s. More recently, he coached the girls' Touch Football Teams. He is a qualified international Touch Football referee.
Paul retired at the end of Term 1 this year, just short of 40 years' service to our community.
The Honour Board holds many names of staff who have served the School for more than 20 years. These current members of staff have their names listed on it. We thank and acknowledge them for all they have done for this community:
Antoinette Aitken
Sam Beeney
Julie Bryce
Marianne Connolly
Michelle Davies
Allison Edwards
Jacky Farmer
Siobhan Gillespie
Kerryn Hancock
Cameron Howes
Sophie Hughes
Sue Lees
Charles Mackenzie-Smith
Kim McNaught
Tim Osborne
Sam Parry
Alana Reville
Wayne Sheriff
Amanda van Rosmalen
Steve Wilkins
Peter Wong
Steve Wong