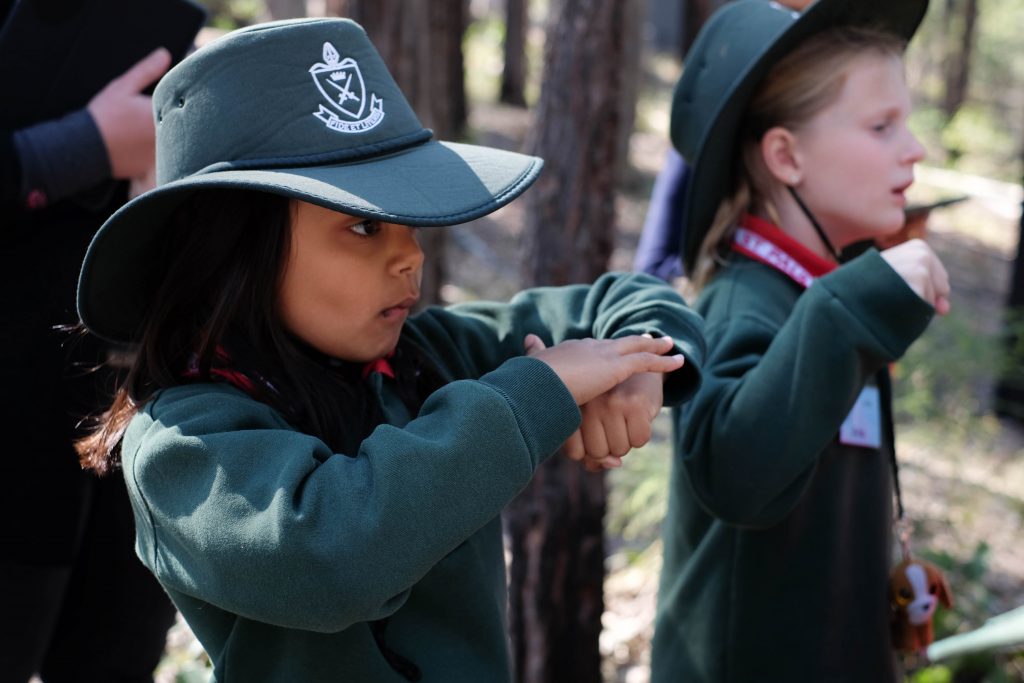 Visit to Bunyaville
On Wednesday 18th July, 2 Red and 2 Green visited Bunyaville Environmental Education Centre to learn about 'Whizzy the Waterdrop's many amazing journey's through the Water Cycle.'
After competing in 'Whizzy's water quiz,' we split into our two class groups to participate in some really interesting and exciting activities. We had the opportunity to go on a 'nature walk' through Bunyaville Conservation Area, searching for clues of Whizzy's journey through the catchment. We played 'Gully Spotto' and walked up and down hills, following Whizzy's journey to the dam and creek bed. We all enjoyed sitting in our 'Magic spot' in the forest, where we used our ears, eyes, nose, skin, heart and hands to notice nature.
Mrs. Reville and Mrs. Casablanca helped us remember Whizzy's journey by introducing us to a 'Water Play Catchment.' We identified the different parts of the catchment, by placing names in the right places. We were then given the opportunity to pump water into the catchment, and watch as our laminated Whizzy's followed the water journey from the mountains to the bay!
We enjoyed building dams out of sandbags, and making sure the farm animals were getting plenty of water to drink!Of course we learnt about how to save water, seeing how much water we use when we press the half flush and full flush on the toilet! We also learnt about water saving shower heads and tap fixtures! I think we have some ideas of how to save water at school!
We had a magical day at Bunyaville Environmetnal Education Centre! We are so grateful to the teachers there, who helped us to experience the water cycle in a fun and interactive way! Now we have a few more things to learn, before we can become 'Water Warriors!'