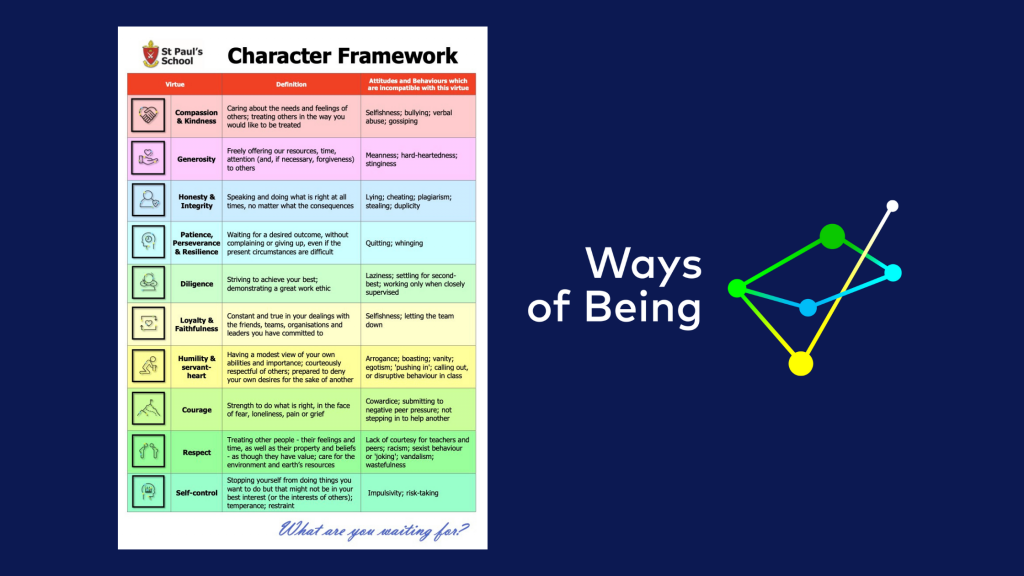 What is "Ways of Being"? Virtue #2: Generosity
As I said in my last e-News article, the holistic education that we seek to deliver at St Paul's School is expressed in an emphasis on character development, and we gauge character development by looking for evidence of virtues. Ten virtues feature in the St Paul's Character Framework, and the second of these is generosity.
| | |
| --- | --- |
| | The graphic designers did a great job in coming up with the accompanying icon. Generosity is much more than a matter of how much we give; it is the attitude of our heart towards others that matters most. |
You may be familiar with an incident recorded in the gospel of Luke, chapter 21 –
Jesus looked around and saw rich people dropping their gifts in the Temple treasury, 2 and he also saw a very poor widow dropping in two little copper coins. 3 He said, "I tell you that this poor widow put in more than all the others. 4 For the others offered their gifts from what they had to spare of their riches; but she, poor as she is, gave all she had to live on."
Another thing we stress in conversations with students about generosity, is that it is not all about giving money (or other possessions). Our definition is as follows – "Freely offering our resources, time, attention (and, if necessary, forgiveness) to others". We are all familiar with the expression (and experience) of being "time-poor". In our wealthy Western societies, perhaps being generous with our time and attention might cost us more than giving a few dollars to a needy cause."
And what about that reference to forgiveness? Perhaps, in this throw-away society, we are more inclined to give up on people too, rather than being generous with our generosity?
As with all our virtues, our example is Jesus Christ, who told those of us who would follow –
Judge not, and you will not be judged; condemn not, and you will not be condemned; forgive, and you will be forgiven; give, and it will be given to you. Good measure, pressed down, shaken together, running over, will be put into your lap. For with the measure you use it will be measured back to you. (Luke 6: 37-38)
I trust you are coming to understand how our three core values of Faith, Learning and Community all come together in the very practical context of learning to live together, in good times as well as in tough times, with kindness, compassion and generosity.
May I extend my thanks, by the way, to those who responded so generously to the needs of our staff member, John, who lost so much during the floods. I believe the total amount given now exceeds $20,000 – a remarkable response.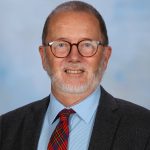 Mr Nigel Grant
Executive Director of Faith and Community