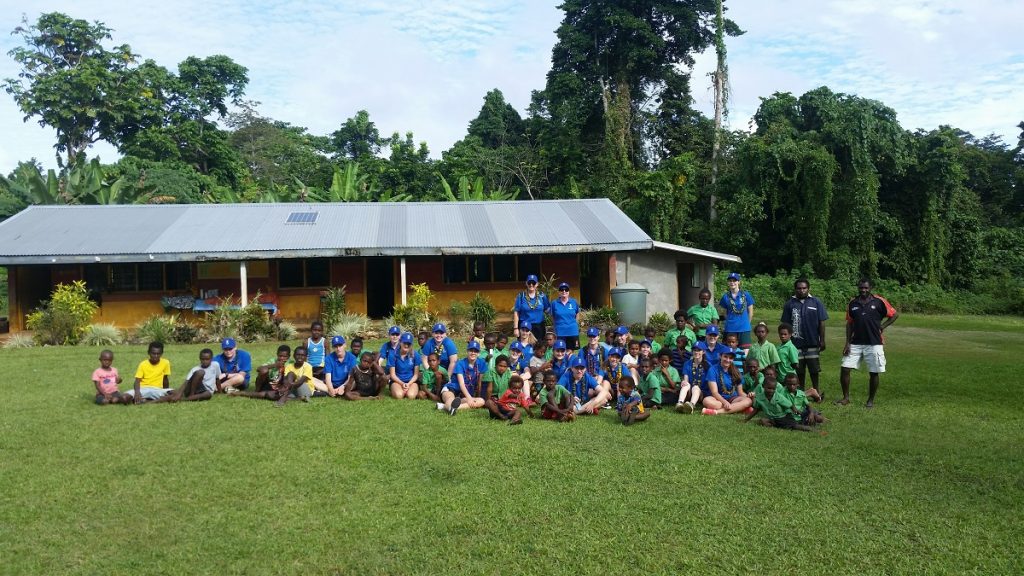 Vanuatu Outreach (V9) Updates
Wednesday 19 June
Yesterday the V9 team visited the village of Sakau, spending the day with students and the community. For many of the St Paul's students it was their first opportunity to be on the other side of the desk. Although a tentative start for some, the friendliness and excitement of the students soon meant there was much learning and fun happening. Sakau is the most remote of the villages the team visit and each year the community comes out in force to welcome and show their generous hospitality to St Paul's. Not only do they share their classrooms, but also their food and friendship.
Images:
Students outdoors learning about forces during a science lesson.
Group Photo of the SPS team and the Sakau School Community.
Students handing over gifts from the St Paul's community to the village Chief, Gregory.