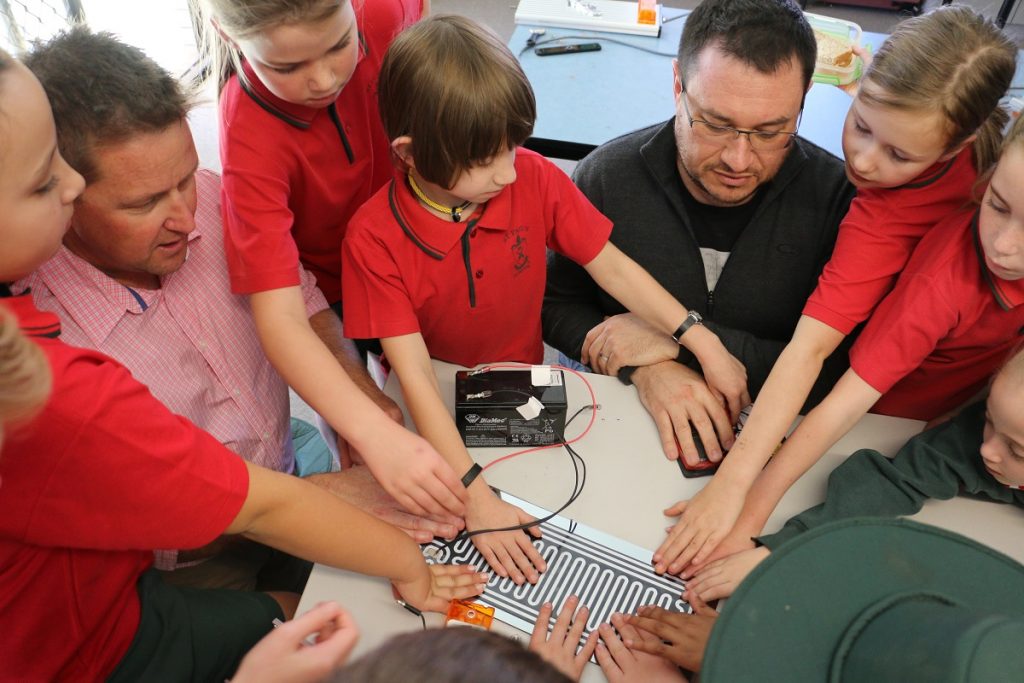 Tinkering with electrics
This week in our Junior School 'Tinker Club', students were lucky enough to have a special guest come and show them some cool stuff with 12V circuits.
Some truck mirrors were generously donated from 'Harnex' and were the main focus of today's tinkering activities. Mr Dominic Byrne (2G parent) visited the club and not only showed students how to take them apart, but also how the demister and indicators worked. Students learnt why there is a need for a truck mirror to have a demister and were challenged to identify where else this type of circuit might be used. The group learnt the basics about electric circuits and got to test the demister and indicator by connecting to a 12V battery.
We loved the opportunity to experiment with circuits and hope Mr Byrne will come back another day to teach us more. A huge 'thank you' to Ms Hayley Cooper from Harnex for donating the mirrors and of course Mr Byrne for explaining how they work!
The 'Tinker Club' provides students the opportunity to use tools to pull apart and (maybe) put back together a variety of equipment. The purpose is to develop fine motor skills, develop a curious mindset and gain an understanding of how things work through experimenting/playing.