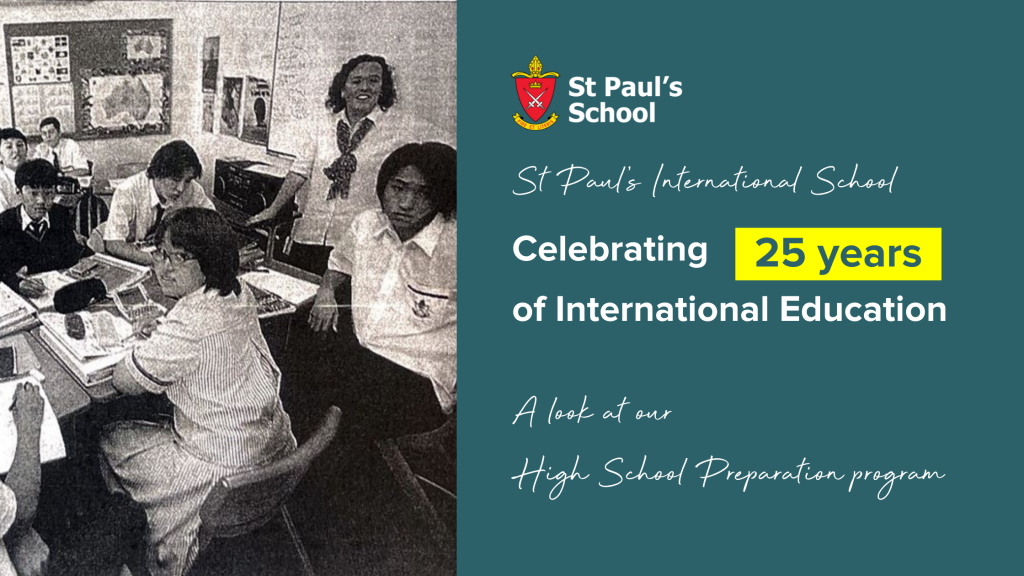 The SPIS Intensive English Program
As we continue to celebrate the 25 Year Anniversary of the St Paul's International School, this week we look at the High School Preparation (HSP) program, which is the Intensive English Program offered at the International School, and some of the early and more recent recognition for this nationally and internationally recognised program.
Why do students choose study the English language overseas?
There are many reasons to learn the English language and most SPIS students and their families recognise the importance of English for their future studies, business, travel, developing an enhanced global world view, adding to cultural understanding, social interaction, development of communication skills and so much more.
English is spoken by around 360 million people and taught in over 118 countries. It is the most commonly taught additional language in the world. English is also the language of science, mathematics, technology, tourism. Each of these industries use English as its common language to allow professionals to communicate, negotiate and collaborate with their colleagues. It is the language of business and in an increasingly globalised world, is an incredibly useful language to learn.
About the SPIS High School Preparation Program
St Paul's School has welcomed students from across the world for long and short term programs since 1997 and has established a reputation nationally and internationally for delivering high quality educational programs through our High School Preparation Course and for our high level of care of students through the homestay program.
Our High School Preparation program prepares students (12 – 18 years old) for entry into the Australian High School System, by helping them to adapt to the tasks and assessment styles they will encounter in mainstream classes, either at St Paul's School or another Australian School.
Students in the High School Preparation program develop their general English, reading, writing, speaking and listening skills through interesting and age-appropriate topics each term.  English for Maths and English for Science are also part of the intensive English language program. Students will also participate in specialty subjects, which may include Australian studies, Literature HPE, Food Technology, Drama, Music and Visual Culture.
In more recent years, students in HSP are also being introduced to the Realms of Thinking framework which aims to foster creative dispositions in our students to help prepare them for High School and life beyond school.
Individual student needs are catered for at all levels and excursions to support and enhance learning opportunities are organised in line with the course content. Students are considered part of the St Paul's School community from the day they arrive. They are placed in a house and attend Tutor group in the main School every morning. This helps them integrate into the community, provides opportunities to make friends and valuable information about daily school life. The House system and the Tutor group play an important role in the pastoral care of the students and helps them start preparing for their transition into the Main School.
NEAS (the National ELT Accreditation Scheme (Australia)
All SPIS intensive general English language courses have achieved the endorsement of NEAS (the National ELT Accreditation Scheme (Australia) which is the Global Leader in Quality Assurance for the English Language Teaching Community. The SPIS programs have achieved rigorous NEAS Quality Endorsement for the following courses: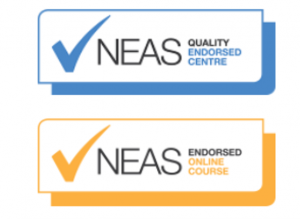 High School Preparation Program
Endorsed Online Courses
General English School Preparation Program
The purpose of the NEAS Quality Assurance Framework is to:
Establish and uphold high standards within the English Language Teaching (ELT) industry in Australia
Support ELT Centres in demonstrating quality in their programs and services
Provide guidance to ELT Centres in their continuous improvement processes
Promote recognition of quality ELT Centres
Establish a cluster of like-minded, quality-focused stakeholders in the ELT Community
Since 1997 SPIS has welcomed students from around the world with the majority from our south-east Asian neighbours such as Japan, China, Hong Kong, Taiwan, Thailand, Vietnam, Indonesia, Macau, Philippines and South Korea.  SPIS has also hosted students from countries across Europe, Africa, South America and island countries around the Pacific such as East Timor, West Papua and Papua New Guinea.
The HSP program is taught by trained and experienced ESL teachers who have a passion for supporting our second language learners. Their commitment to the HSP program and their willingness to adapt to the changing needs of our students is another reason for the reputation our program has developed over the years.
We are proud of the achievements of all students who have passed through our International School and maintain strong connections with our past students. They are regular visitors to our campus and form an integral part of the St Paul's School community.
Looking back at the High School Preparation in photos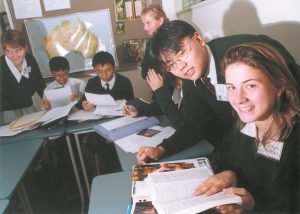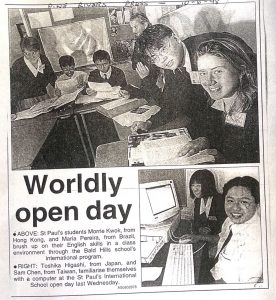 World open day news report (1998) photos with students; Morrie Kwok, from Hong Kong, Maria Pereira, from Brazil, Toshika Higashi, from Japan, and Sam Chen, from Taiwan.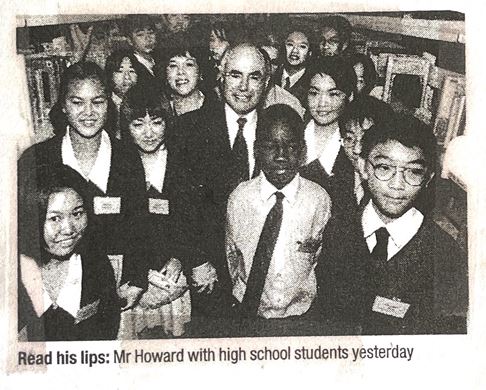 Weekend Australia 11/07/98 – John Howard with SPIS students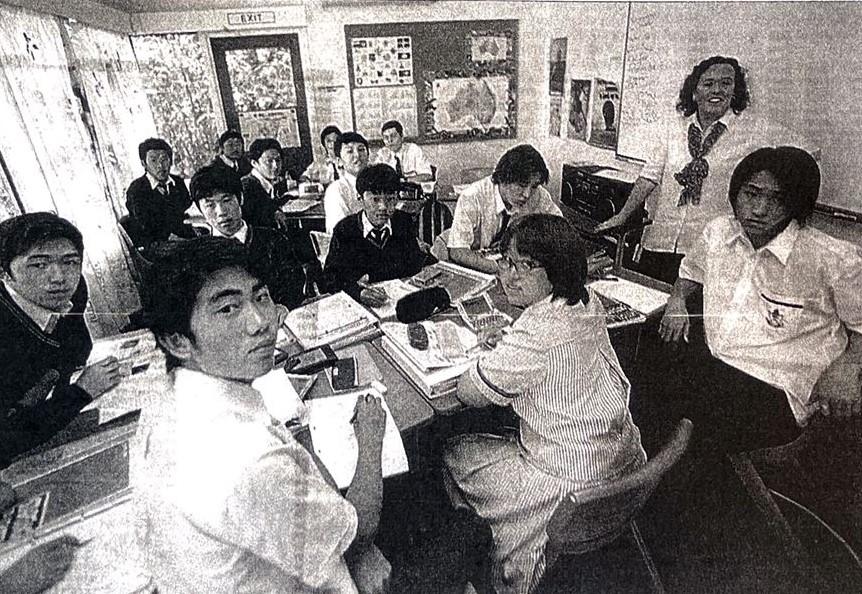 2001 class photo in an old SPIS classroom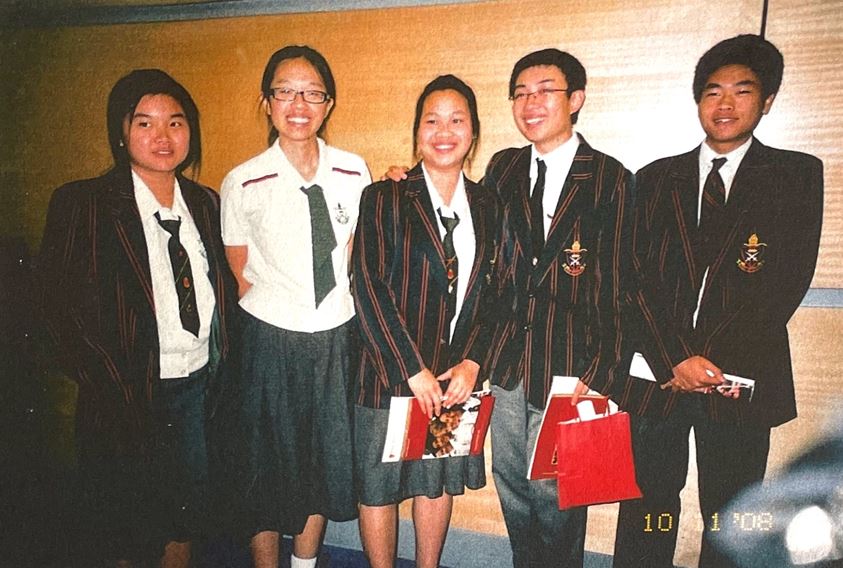 Vietnamese students (2008)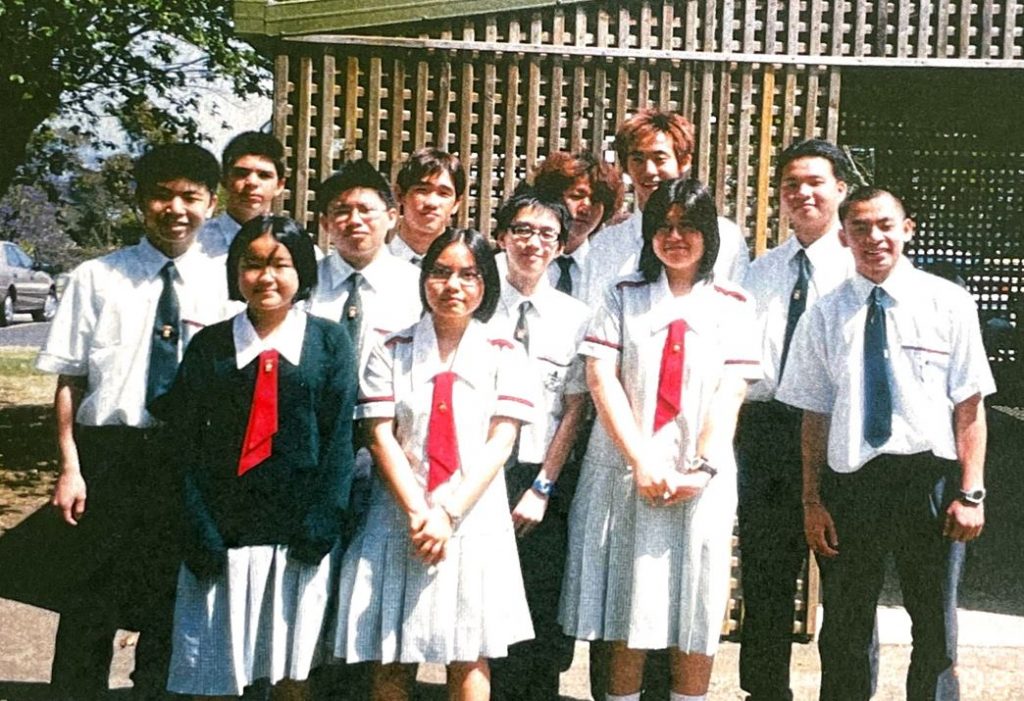 HSP Class (2001) outside the old SPIS Building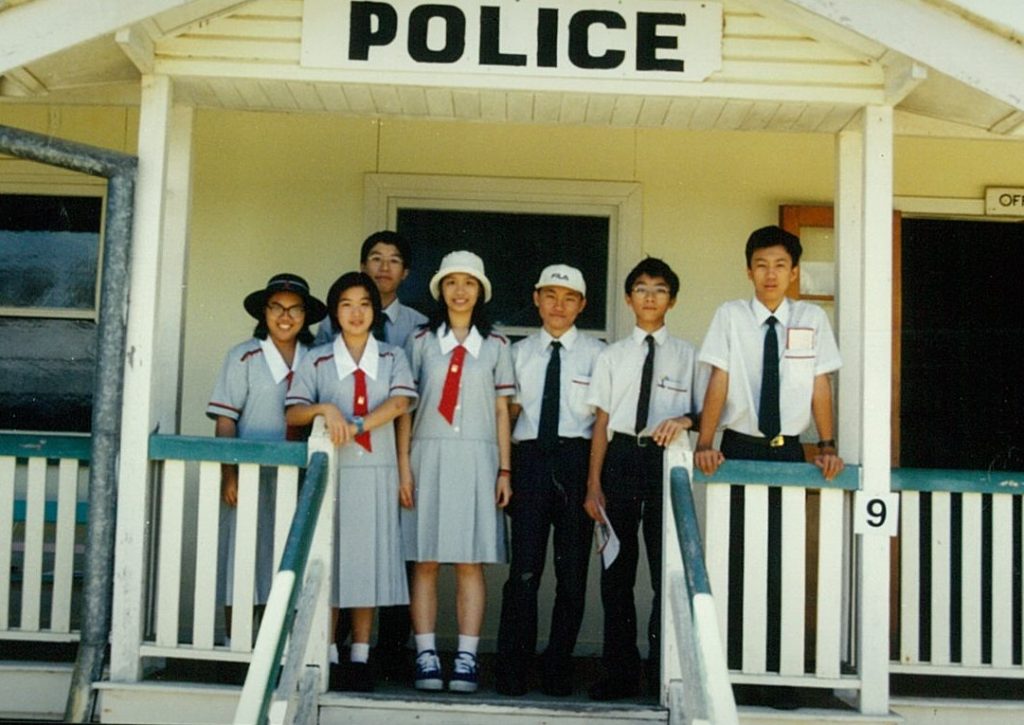 Students on excursion to the Caboolture Historical Village 2017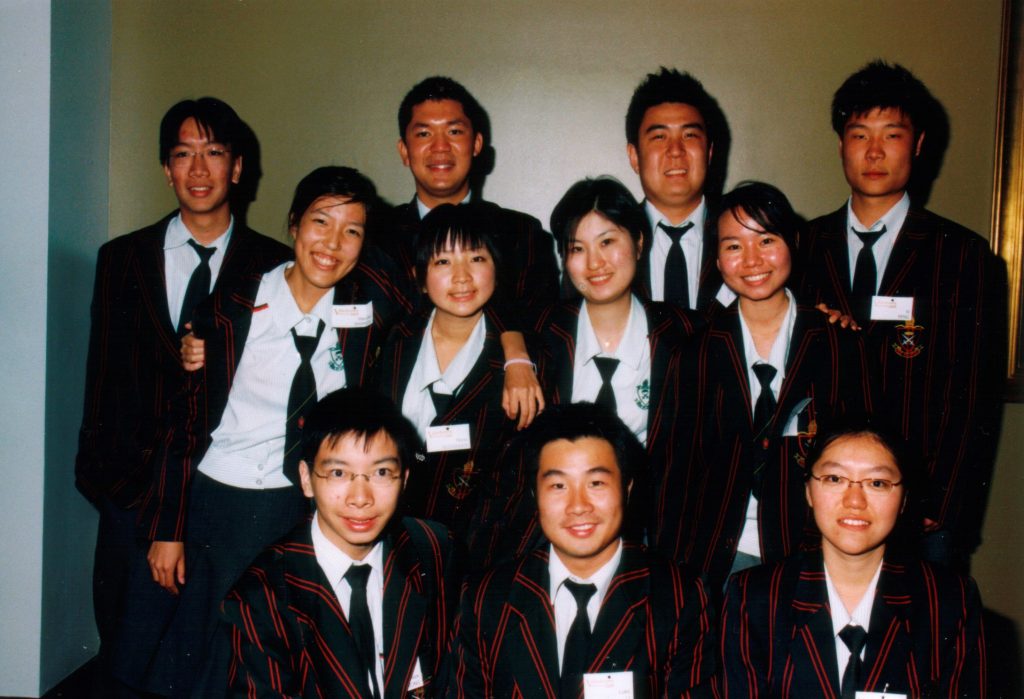 The majority of students who complete the HSP program go on to graduate from Year 12 at St Paul's School. This is a photo from the 2005 Year 12 Valedictory.