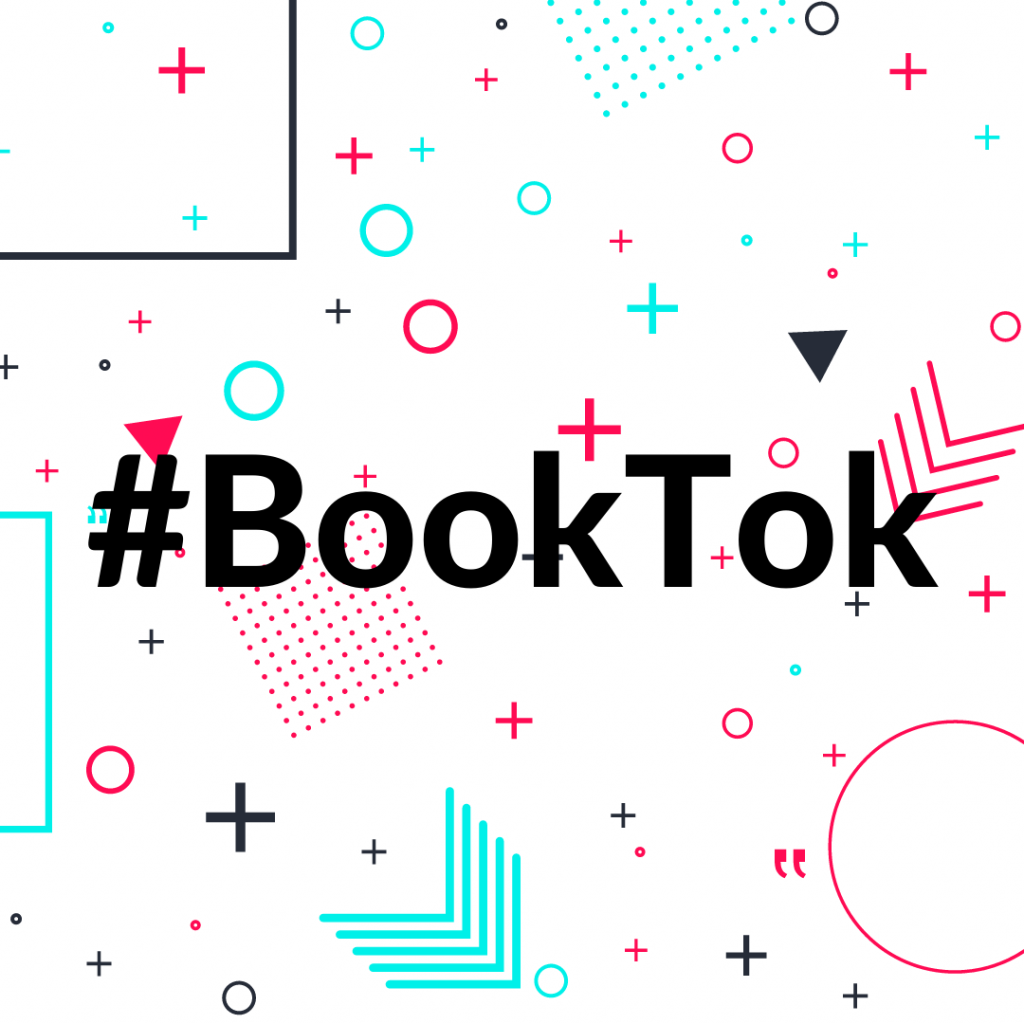 The Mysteries and Wonders of BookTok
If you have a teenager in your life, you've probably heard of TikTok. It is the latest social media platform taking the world by storm and teens are particularly engaged with the video format social sharing.
While the pros, cons and things to be aware of for TikTok are outside the scope of this post, if you want to know more about TikTok for teens I'd suggest checking out the eSafety Commissioner's website.
TikTok is a powerful way of promoting and driving trends to an incredibly wide audience and level of excitement. Things you'd never dream would become popular find themselves on TikTok and are suddenly the talk of the town. While some TikTok trends might be questionable or downright dangerous, there is one TikTok trend that I can 100% get behind.
BookTok
TikTok is creating a whole new generation of readers. It is getting teens reading and it is a powerful movement.
#BookTok is a popular hashtag on TikTok that encompasses reading, books, and writing. TikToks featuring the #BookTok hashtag might include book recommendations, writing tips, book reviews, and plot re-enactments. Viewers still access #BookTok via the platform and many TikTokers identify themselves as part of the BookTok community.
The Influence on Reading
What is exciting is the influence #BookTok is having on our teenagers. Research shows that in the teen years, reading starts to decline significantly. This is concerning, as research also shows that reading for pleasure has incredible benefits, from increased memory function and vocabulary to improved mental health and social connection, stress reduction, and improved test scores – across subjects (Rutherford, Merga & Singleton, 2018). While teens might slowly drift away from reading, research shows that peer recommendation, finding the right book, and making time for reading for pleasure all contribute to teens continuing to read throughout adolescence into adulthood (Merga, 2018). And when it comes to peer recommendation, nothing holds the power that social media does.
BookTok is encouraging teens to get reading and identify as "readers." I am pleased to say that we now have students sharing with us that they do not identify as readers but have seen #BookTok on TikTok and want to start reading again. Or, they ask for the books they have seen recommended or reviewed in the videos. Teens are now sharing these recommendations with their friends, both online and in person. They are talking about reading, forming book clubs and even joining the world of TikTok to share and promote books they have loved. Books that were released years ago are suddenly trending and incredibly popular. BookTok also highlights the importance and love of reading. It is having such a wide impact that most booksellers and retailers now have BookTok lists to browse.
Things to consider
Much like use of any technology or social media, there are a few things to be aware of when it comes to BookTok. Parents, families and teens need to be aware that some of the recommendations and books shown on BookTok are adult or new adult books. An adult book is written for a target audience of people over 18-years-old and the content, including mature themes, reflects this age. New adult books are written for the target audience of 18-30-year-olds. Many of the themes in these books are about starting at university, moving out of home and starting new relationships. Again, they often contain mature themes, language and content, including sexual content. It is important to have the conversation with your teen about the books they might be seeing on TikTok. What has caught their eye? What are they wanting to read? Talk to them about the themes in the books and have an open discussion with them. Publisher websites provide the target age group of their titles and many online book review sites will share trigger warnings (about content that might cause distress) or age guidelines. Sites such as Common Sense Media is another place to check reviews of the books for content or reader age guidelines.
Here are some tips
If you know your teen is engaging with BookTok here are a few tips to help guide them towards age-appropriate content and to encourage a positive experience.
Follow tags like #YABooks, #MGFiction, #LoveOzYA or #YABookTok for recommendations that are targeted around YA or Young Adult fiction and MG or Middle Grade fiction. These are books published and written for the 10-18 age group and contain themes, characters and content appropriate for these ages.
Find reviewers that share books similar to the reading tastes of your student and follow them.
Find teen TikTok users rather than adults to follow.
Follow publishers who regularly publish middle grade and young adult fiction.
Follow school library or school librarian accounts.
Check out the Library's BookTok list and display or ask one of the Librarians for a recommendation.
Do we have books from #BookTok in the school library?
Yes, yes we do. We have lots of books that you will find trending on TikTok and we are happy to purchase others students would like to read. If you would like to check what the Library already has in the collection, students can search via The Pulse. And if they would like to request a purchase, they will find the link on the Library homepage.
BookTok is having a positive impact on our teen readers and we am so excited to see how this will translate to a life-long love of reading, bringing these readers so many positive benefits.
Books trending on BookTok available in the St Paul's School Library
Here are just a few of the books available in the St Paul's School Library that are popular on BookTok right now. Search the Library catalogue or visit us to discover more.
*The inclusion of the above article on stpauls.qld.edu.au does not in any way infer that St Paul's School endorses or guarantees the privacy, security or content on TikTok. Individuals should consider visiting TikTok.com to evaluate if their platform is appropriate for their needs